If you joined us for our new Celebration FB live today you would have been the first to know that we are Escaping in 2022 to Queenstown, New Zealand! And we want you to join us!
We promised you earlier in the year we were committed to Escaping together in 2022 and what better place for our Achievers to live it up whilst living clean than the beautiful and pristine Queenstown!
Escapes are like no other, exclusive and unforgettable, where you are inspired to take your business to the next level, whilst forming lifelong bonds with other Modere Leaders.
There are 5 months left to qualify for Escape and we still have 25 Escape Fast Start bonus credits up for grabs for the first 10 Social Marketers that meet all their qualifications with the exception of Escape credits. Those 25 bonus credits could take you from an Experience to an Escape, extra Escape travel or even a Royal Escape!
And don't forget for your new Social Marketers the Red Balloon $400 Experiences! You now only need 75 Escape credits and a new Senior Team Leader leg with 5,000 OP growth to achieve an Experience. This is not only a great incentive for your new Social Marketers, but also helps push growth above that new Social Marketer, that may be just what is needed to drive your Escape qualifications!
Check out the below for what it takes to achieve an Escape or Experience and go to your back office > Events > Escape to find all you need to know for you and your team to Escape to Queenstown in 2022, together.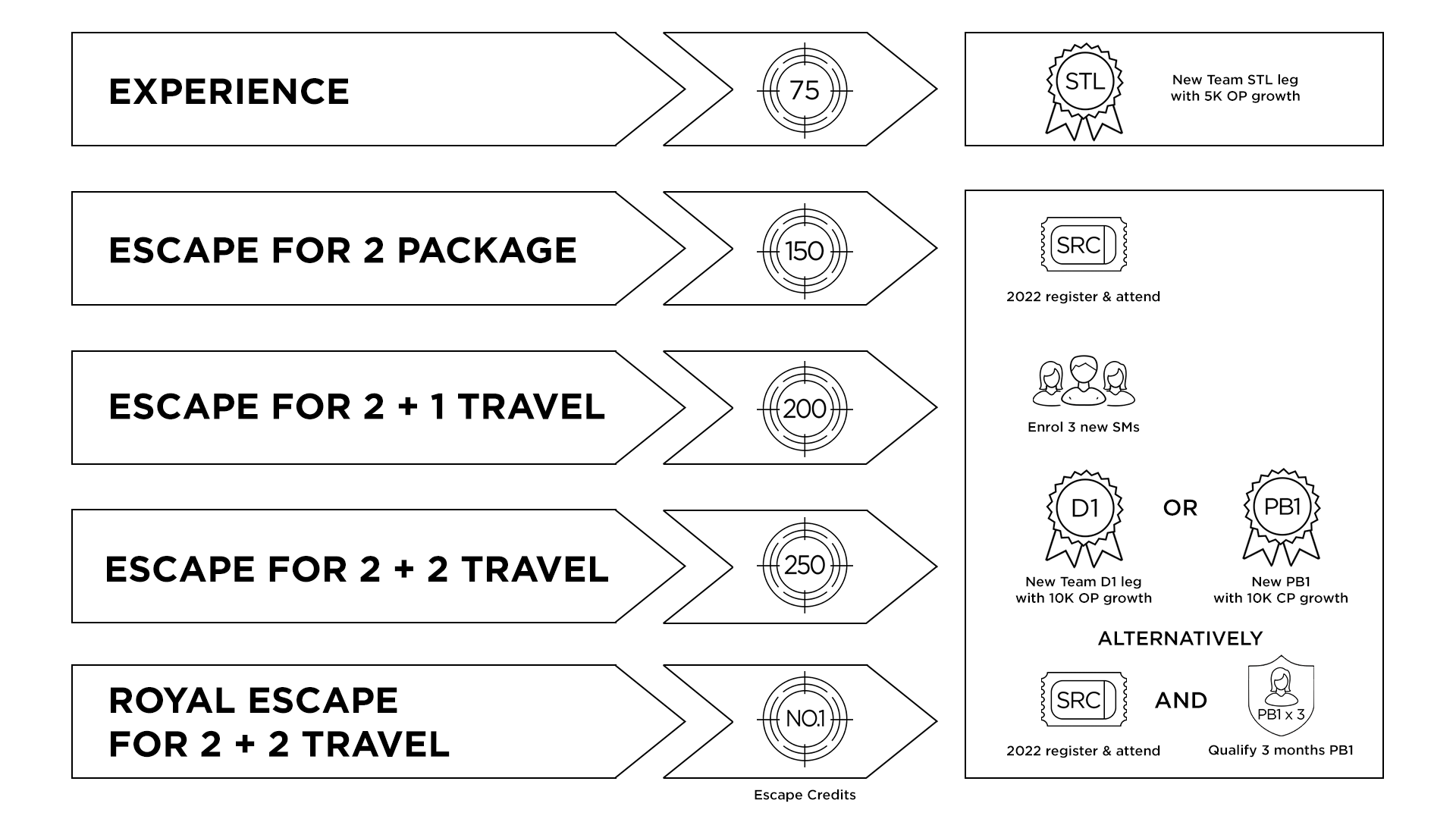 And to track your Escape qualifications don't forget to utilise your Escape Tracking page in your back office Business Dashboard. That is also a handy place to find quick qualification information by selecting the tips icon next to each qualification.
We want to Escape together in 2022! So set your goals now and join us in Queenstown!
#escapetogether22
#escape22Queenstown