SmartShip™ & Save is the best way to ensure you'll never be out of your favourite Modere products! It's also a great way to save on your Modere favourites every month. Ordering with SmartShip™ & Save guarantees you a minimum saving of 5% on your monthly order. And better still, the more unique products you add to your SmartShip™ order, the more savings you will enjoy, that's up to 15% on your order every month!
HOW DOES IT WORK?
Choose the products you want to receive each month and based on the number of unique products in your SmartShip™ you will enjoy the following monthly SmartShip™ savings!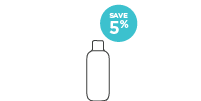 Enroll in SmartShip™ and automatically save 5%.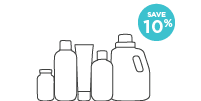 Unlock 10% savings with 5 or more unique products.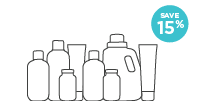 Unlock 15% savings with 8 or more unique products.
When you select SmartShip™ & Save, your discount begins with your initial product order and continues with your first monthly shipment, on the recurring date you choose, for as long as you remain enrolled in SmartShip™. Edit or cancel your SmartShip™ order at any time.
WHAT IS A UNIQUE PRODUCT?
It means a different Modere product not including any merchandise. For example, if you order 4 x Green Qi, this is 1 x unique product. If you order a SHAPE Body Transformation System, which has a total of 5 products, but of those products there are 2 x Aloe Vera, this equates to 4 unique products. The unique product count is displayed in your cart as SS Value.
HOW TO CREATE A SMARTSHIP™
Simply order with Now + SmartShip™. You can then order your favourite products on the day and you will receive a shipment of the same products the following and subsequent months.
To modify your monthly order, simply login and go to your SmartShip™ profile to change the shipping date, products, payment/shipping information, or even cancel your delivery by removing all the products from your order template.
Here are some more questions you may about our bigger and better SmartShip & Save!
When can I edit my SmartShip™ template?
You can edit your template as soon as your current order has processed and you have an order confirmation (either via a Now + SmartShip™ order OR your recurring template). You can then edit your SmartShip™ Manager.
How do I cancel my SmartShip™ template?
All you need to do to cancel your SmartShip™ is remove all the products listed. If there are no items in your template, no order will process.
How does Now + SmartShip work?
Now + SmartShip works by placing your order now as you would with a normal order and then it is added to SmartShip template for the next month.
Can I place an order via Now + SmartShip™ on a black out day?
Yes! You can submit your order using Now + SmartShip™ and your template for the following month will default to process on the 28th (if you ordered on the 29th, 30th or 31st) and the 2nd (if you ordered on the 1st).
What are the blackout days?
SmartShip™ orders cannot process on the 29th, 30th, 31st or 1st of the month. Any existing templates that had those processing dates have been moved to process on either the 28th or the 2nd of the month.
What happens if there are unavailable products on my template?
We try our best to reserve stock for upcoming SmartShip™ orders, however, if something you have on your template is unavailable you will be advised in the reminder email. Reminder emails are scheduled to send 7 days and again 1 day prior to the date your SmartShip™ is set to process.