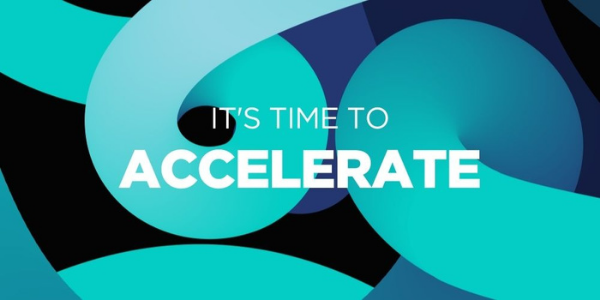 WE MISS YOU & WANT TO SEE YOU
With just 8 weeks till we are back together on the Gold Coast, we want to give you all the reasons why you need to be in the room for SRC:
There will be more product launches than ever before and you will be the first to try and buy these incredible new products
The evolution of Social Retail is here. You will be the first to find out all about it with exclusive access to the global drop LIVE from the North American SRC stage in Salt Lake City, Utah, on March 10
We want you to be ahead of the game in 2022 and create professional content in your own way, with the opportunity to fill your camera roll with content for the next 6 months during the event
We can guarantee Saturday night will be the biggest and best night out you'll have had in ages at our Gala Dinner at MovieWorld. Who doesn't want to be a part of a parade, surround yourself with famous cartoon characters, and get dressed up?! We're also giving you the chance to bring a plus one to make your recognition moment even more unique, or why not bring the family and stay on for an extended mini-holiday?!
Most of all, we want to be back together and see your smiling and excited faces as we launch what's new in 2022.
SRC DIGITAL PASS

We understand that not everyone can travel to the Gold Coast in March for our SRC so we have launched a Digital Pass! Whether you already have an SRC ticket or you are still deciding, check your inbox for an email with all the details from us. This includes a reimagined masterclass series that will run throughout the year, plus all the perks for being in the room and having a ticket, like exclusive access to the global launch of the evolution of Social Retail!
NEW ZEALAND LEAN BODY SUMMER PROMOTION

New Zealand, your Lean Body Summer promotion is coming! This is the second time you will have a promotion all to yourselves so make sure you download your assets and get ready to hit the ground running on 27 January at 11.30am NZ time until 1 February at 11.30am NZ time. Download the assets below and watch one VOICE over the next few days for highlights on each product included in this promo!
SOCIAL RETAIL NEXT GEN

PRE-LAUNCH BONUS

The next evolution of Social Retail is coming, with Social Retail Next Gen being launched at a pre-show on March 13 (another reason to get your SRC ticket!). To get everyone excited about this next step in our disruption of social selling, we launched the Social Retail Next Gen Pre-Launch Bonus to reward those building teams. Click the video link below for a detailed breakdown, or refer to the blog for a quick crash course.
2022 GLOBAL VISION

This Thursday, our CEO Asma Ishaq hosted a special Facebook LIVE to walk us through her Global Vision for 2022. We also had
Director of Product and R&D, Jennifer Anderson, answering some of your questions LIVE on Liquid BioCell Immune, Deodorant, and hints to some of the new products being launched at SRC 2022 on the Gold Coast. Check it out now!

END OF MONTH

To synchronise with our Global Month Close off, Monday 31st January 2022 midnight USA CST. Australasia's January 2022 month close is: Saturday 1st February 2022

WA – 14:00
NT – 15:30
QLD – 16:00
SA – 16:30
ACT/NSW/VIC/TAS -17:00
NZ – 19:00
KNOWLEDGE IS YOUR SUPERPOWER
ONE VOICE
We love that you continually invite your team to join our One Voice Facebook Group. As this Group is just for our Social Marketers, we need to approve all members first, so here are some tips on how you can help your team get approved quickly!
One Voice isn't for Customers, so please invite them like Modere Australasia's Facebook Page and not One Voice

Ask your Social Marketer for their referral code so you can add it when inviting them to the Group. Often people's Facebook names are not the same as the information we have for them, making it easier for us to check their status! If they don't know their code, let them know where they can find it
If you are not yet in One Voice, then make sure you ask your leader to add you. Once you are a member, check our ALL THE LATEST announcement post for the up-to-date news and information, then check the Guides for any current promotion assets and have a scroll of the feed!
DON'T FORGET YOUR FAVOURITES
SHIPPING & PRODUCT AVAILABILITY

Learn about out of stock products, estimated date of return and any other key information.

ALL THE LATEST

Stay up to date on promotions, events, and communication from Corporate by checking out our All The Latest Posts right at the very top of One Voice.
FOR CUSTOMERS THIS WEEK

This week we finished off our Lean Body Summer promotion for Australia. We focused on our key Lean Body products along with kicking off your 2022 wellness journey on our socials.

FOR CUSTOMERS NEXT WEEK

Next week we'll continue our 2022 wellness journey on our socials, leading to the New Zealand Lean Body Summer promotion the following week. Check out our blog in The Latest, talking all things Lean Body Summer.
JANUARY
26th – Public Holiday
27th – 1st Feb – NZ Lean Body Summer Promotion
All times are ACDT