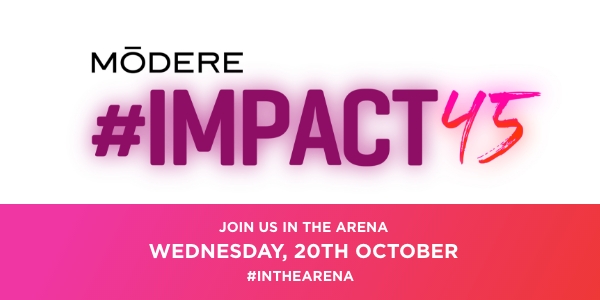 JULIE MASTERS IMPACT 45 CHALLENGE
Did you hear the amazing news dropped this week? Julie Masters hosts an exclusive 6-week challenge for Modere Social Marketers, starting on Wednesday, 20 October. During these 6-weeks, you will be able to soak up all of Julie's knowledge in her Masterclasses, LIVE Q&A Coaching sessions, and Leader Hot Seats with some of our brilliant Social Marketers. The best part, Modere is gifting this program, that is usually upwards of $1000 for FREE!
We want all of you to get an epic cheque for Christmas, and this program is designed to prepare you for Black Friday. So, how do you join the challenge? Make sure you have joined One Voice then keep an eye on your emails for the link to join the IMPACT45 Facebook group. Check out the announcement video below:
NO#1 WOMEN-LED COMPANY
Say hello to the #1 Woman-Led Company of the Year! Debuting in third place last year, #Modere leaped to the top of the 2021 list of #50Fastest Growing Woman-Owned/Led Companies, awarded by the Women Presidents' Organization and sponsored by JPMorgan Chase & Co. Check out the press release. #LeadTheCharge #WomenRiseUp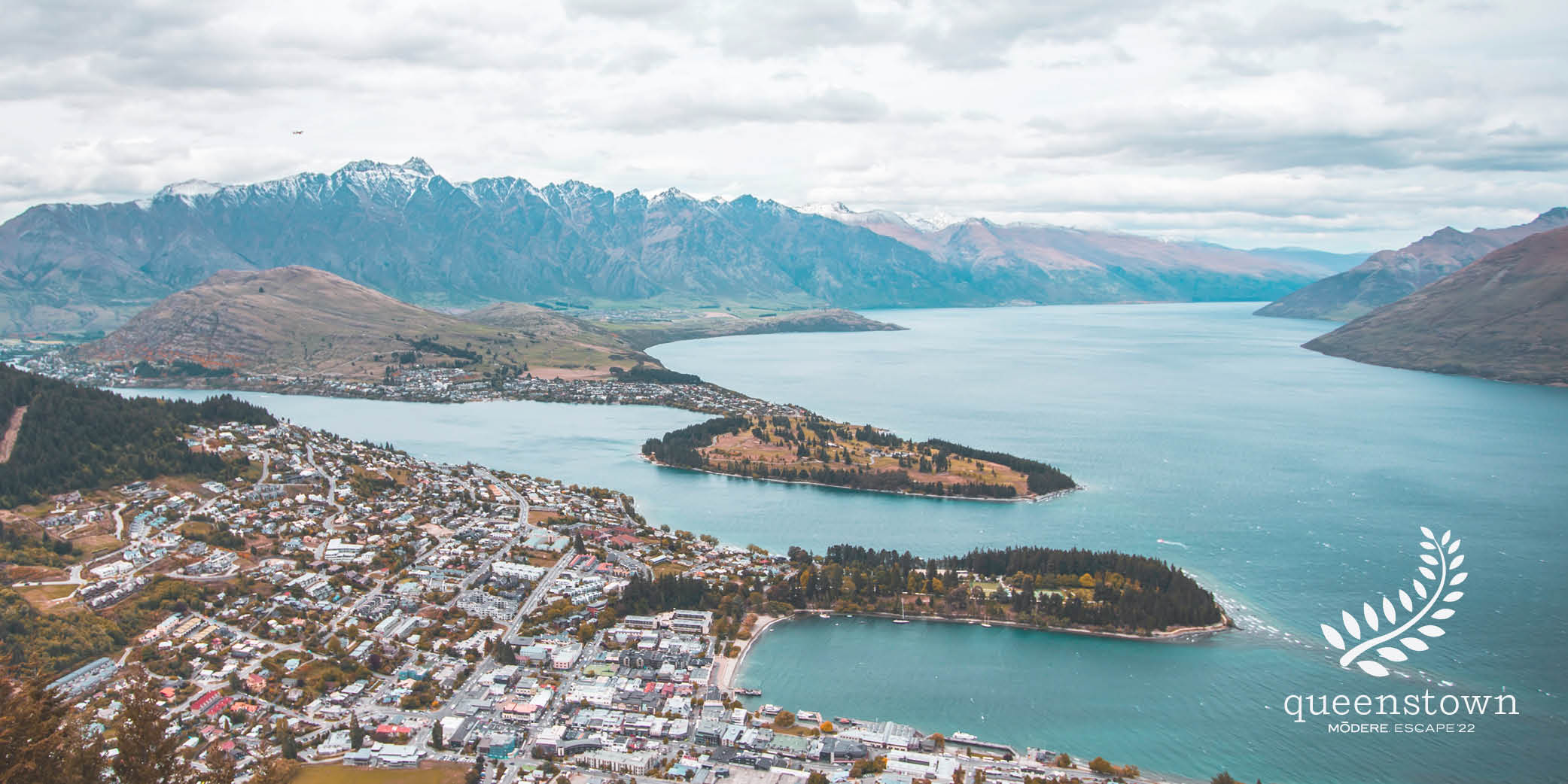 BONUS CREDITS FOR THE FINAL ESCAPE SPRINT
These Bonus Escape credits have the potential to be game-changing for your Escape qualifications. This is the difference between Experience and Escape, this could even make you a contender for our next Royal Escape achiever! Achievers of the September Bonus Escape Credits will be announced next week on our next Celebrate Zoom. There are still 20 Bonus Escape credits on offer in October for each of our Top 5 Social Marketer Recruiters and our Top 5 Customer Pods. October is our final month of Escape qualifications, so make sure you are clear on your qualification goals. If you need any help, please contact our Business Excellence Team to ensure you put your energy and focus into the right Escape qualifications.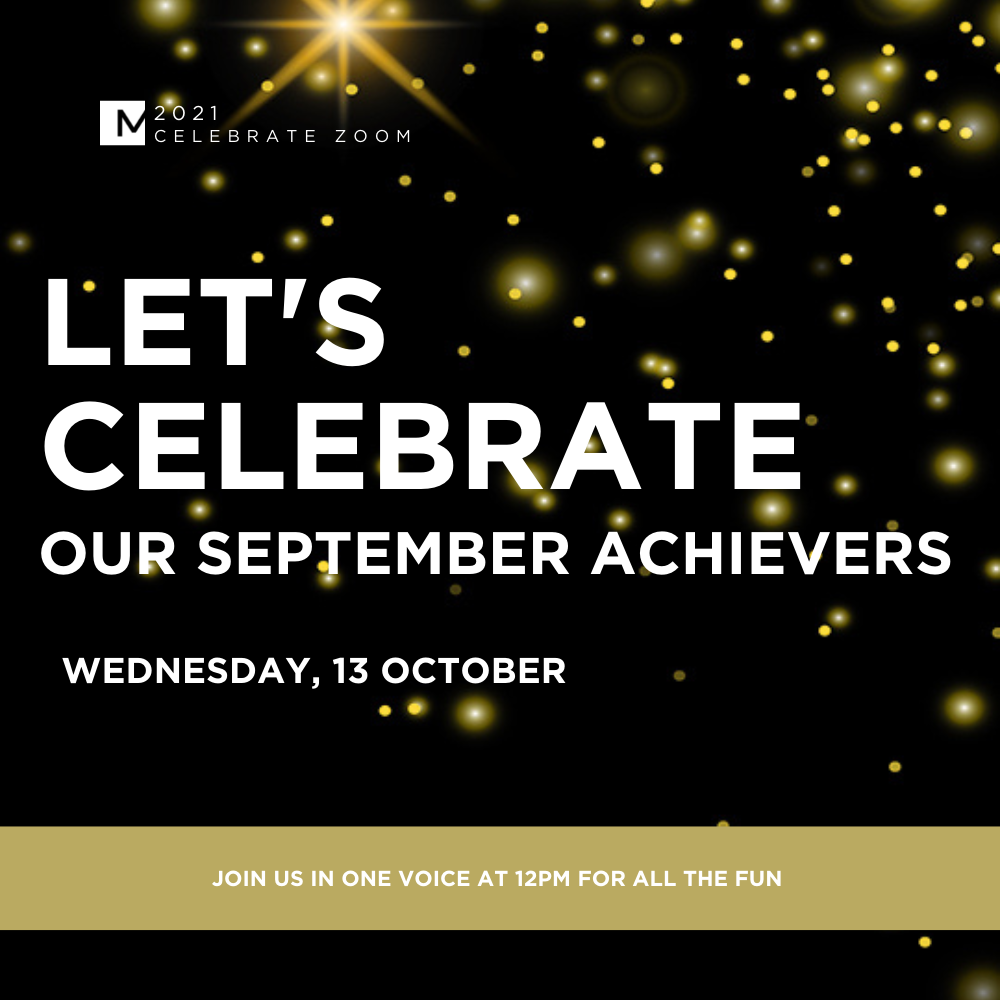 CELEBRATE SEPTEMBER
Join us next Wednesday as we celebrate our Achievers and announce our Escape Achievers for September! September was a big month with one new Elite 2, one new Elite 1, three Platinum Black 2s, and two Platinum Black 1s!
Make sure you're on the Zoom next week to celebrate your teams. We'll stream the Zoom into One Voice LIVE at 12pm ACDT.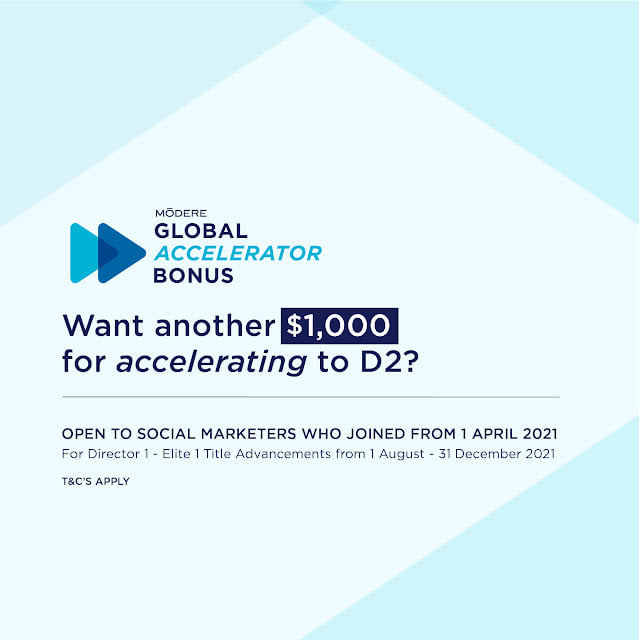 GLOBAL ACCELERATOR BONUS
Do you have Director 2 in your sights? Did you know you could earn an extra $1000 for accelerating to Director 2 until 31 December, if you joined from 1 April 2021? All you need to know about our Global Accelerator Bonus and who has already achieved a Bonus is all on our Buzz blog. Download your assets below to spread the word to your new Social Marketers.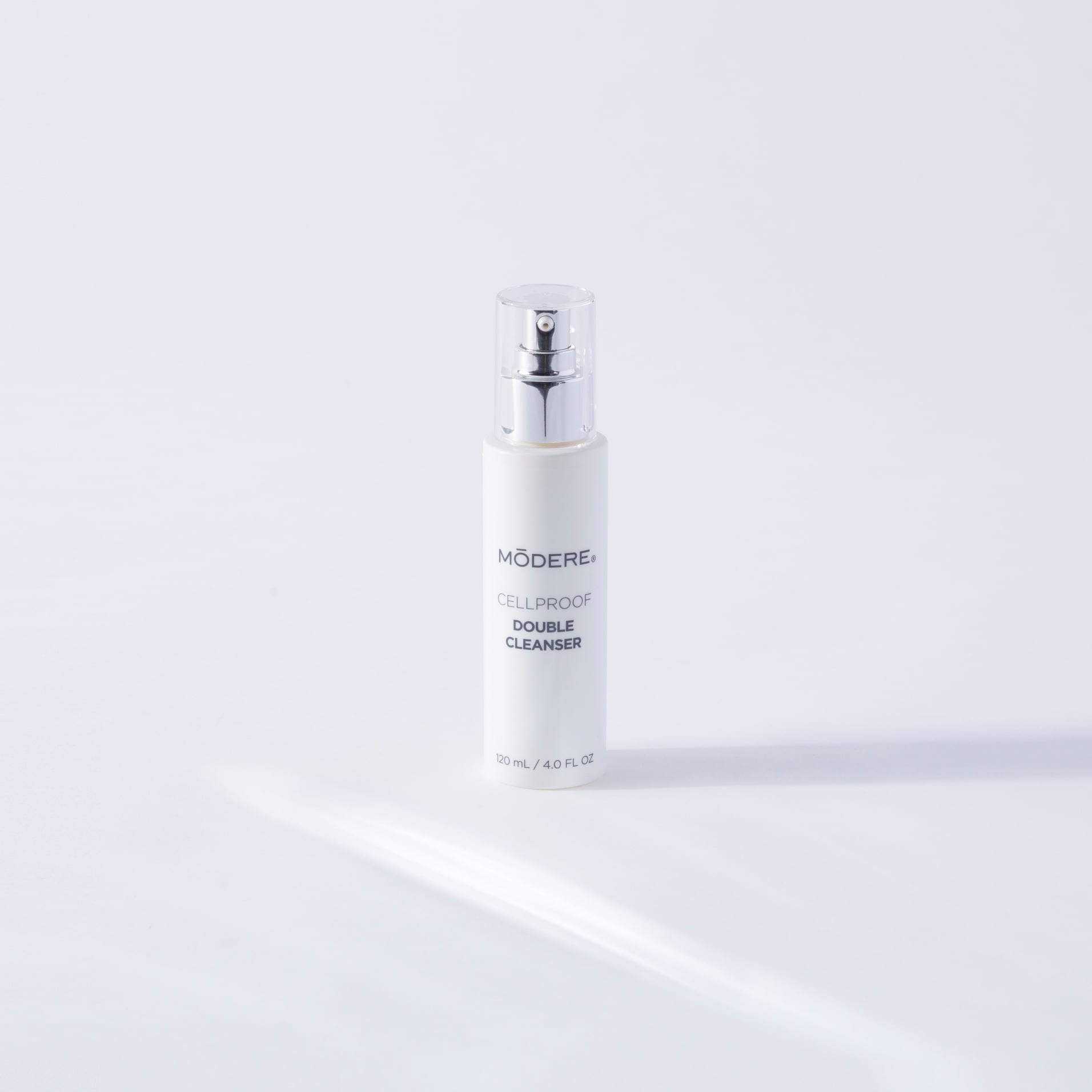 CELLPROOF CLEANSER
CellProof Double Cleanser is on its way! We're launching on the 18 October at 1pm ACDT, and to celebrate, we're giving away a FREE Cotton Waffle Spa Headband for the first 1000 x orders. Tune in to One Voice next week, where Sarah will delve further into this amazing product; Why a cleanser is so important and a refresh on the existing CellProof products.
KNOWLEDGE IS YOUR SUPERPOWER
UNWANTED SMARTSHIPS
Having a SmartShip order process for someone who does not want that order is frustrating for you and your Customers. You may not be aware, but Modere products that are TGA approved, once shipped out to a Customer and then returned (unwanted), CANNOT go back into stock to be resold. So having Customers aware that they are entering into a recurring order program when selecting SmartShip is super important. We don't want Customers being sent an order they do not need. Use your SmartShip Values report to touch base with your Customers, let them know that they have a scheduled order coming up, and manage that to suit what they require for the month.
DON'T FORGET YOUR FAVOURITES
SHIPPING & PRODUCT AVAILABILITY
Learn about out of stock products, estimated date of return and any other key information.
KICK OFF & CELEBRATE LIVE
General Manager Allana Hinks & the team hosted our October Kick-Off call this week to give you everything you need for the month. Join us for our Celebrate Zoom next Wednesday, 13 October, where we Celebrate your September achievements.
FOR CUSTOMERS THIS WEEK
Summer is almost here! And we can't wait for the warm weather. We're talking all things Sunscreen this week in our socials with tips on how to stay summer safe while enjoying the outdoors.
FOR CUSTOMERS NEXT WEEK
We announced that CellProof Double Cleanser is on its way in our Kick Off this week. We'll start seeding the product on our socials to give your Customers a bit of a teaser ready for the launch on the 18th.
OCTOBER
13th – Celebrate Zoom 12pm / Streamed into One Voice
20th – IMPACT45 Masterclass 1pm
21st – IMPACT45 LIVE Q&A 1pm in IMPACT45 Facebook group
22nd – IMPACT45 Leader Hot Seat Interview 1pm in One Voice
26th – IMPACT45 Masterclass 1pm
28th – IMPACT45 LIVE Q&A 1pm in IMPACT45 Facebook group
29th – IMPACT45 Leader Hot Seat Interview 1pm in One Voice
All times are ACDT
NOVEMBER
2nd – IMPACT45 Masterclass 1pm
4th- IMPACT45 LIVE Q&A 1pm in IMPACT45 Facebook group
5th – IMPACT45 Leader Hot Seat Interview 1pm in One Voice
9th – IMPACT45 Masterclass 1pm
11th – IMPACT45 LIVE Q&A 1pm in IMPACT45 Facebook group
12th – IMPACT45 Leader Hot Seat Interview 1pm in One Voice
16th – IMPACT45 Masterclass 1pm
18th- IMPACT45 LIVE Q&A 1pm in IMPACT45 Facebook group
19th – IMPACT45 Leader Hot Seat Interview 1pm in One Voice
23rd – IMPACT45 Masterclass 1pm
25th – IMPACT45 LIVE Q&A 1pm in IMPACT45 Facebook group
26th – IMPACT45 Leader Hot Seat Interview 1pm in One Voice
All times are ACDT
Copyright 2021. All Rights Reserved.

Our mailing addresses are:
Level 1, 200 East Terrace, Adelaide, SA 5000
(08) 8333 6990 – info@modere.com.au

PO Box 91597 Victoria Street West, AUCKLAND 1142
09 828 9015 – info@modere.co.nz