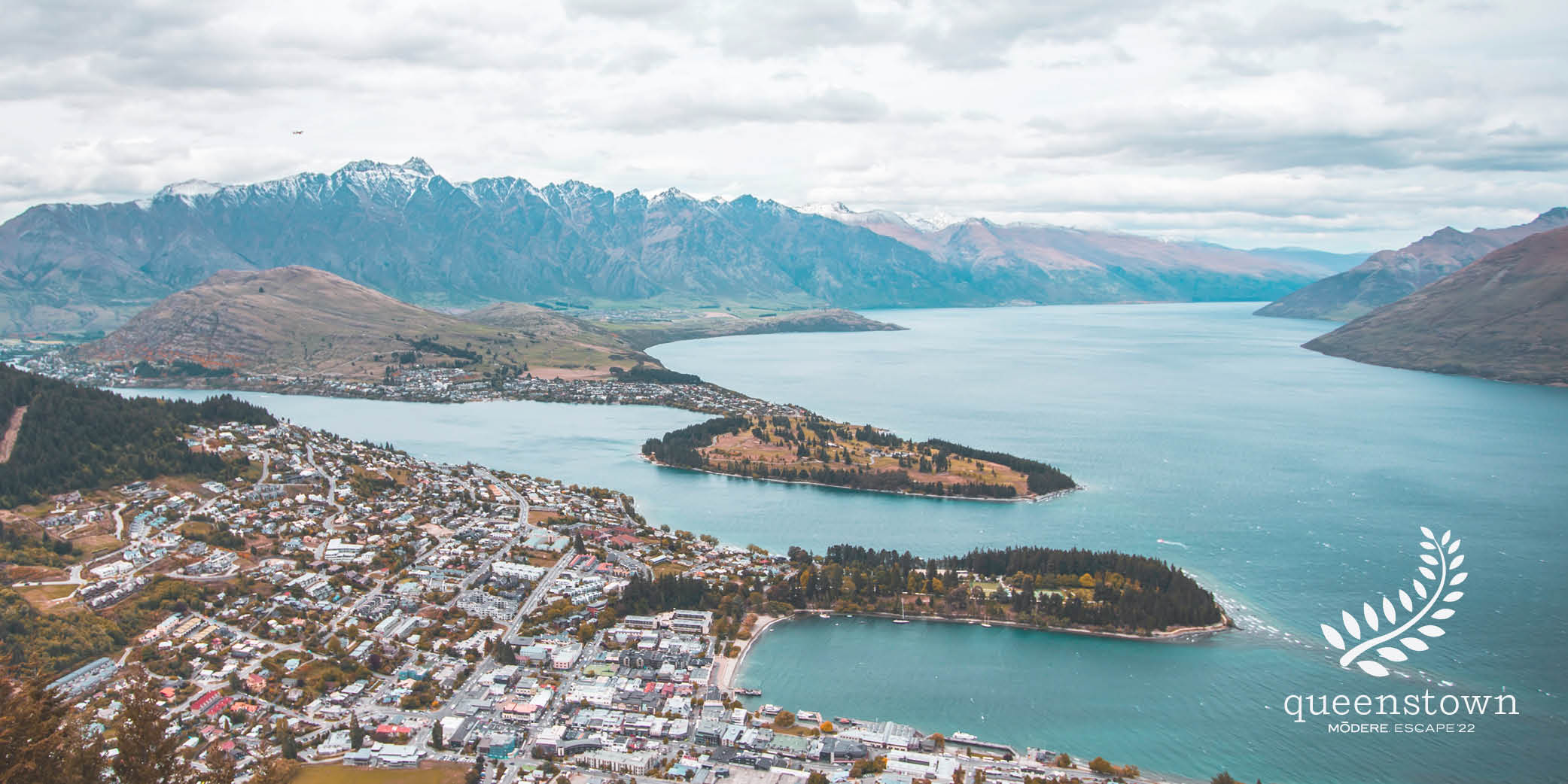 BONUS CREDITS FOR THE FINAL ESCAPE SPRINT
October is our final month of Escape qualifications, so make sure you are clear on your qualification goals. If you need any help, please get in touch with our Business Excellence Team to ensure you put your energy and focus into the right Escape qualifications.
Achievers of the September Bonus Escape Credits will be notified next week and announced on our next Celebrate Zoom. We still have 20 Bonus Escape credits on offer in October for each of our top 5 Social Marketer recruiters and our top 5 Customer Pods.
These Bonus Escape credits have the potential to be game-changing for your Escape qualifications. They could mean the difference between Experience and Escape or even make you our next Royal Escape achiever!
OCTOBER KICK OFF
Are you ready to kick off October next week with our exclusive D1 and Above Kick Off Zoom? We want our Director 1s and Above to be a part of the conversation as we talk product, promotion, events, and incentives before streaming into One Voice at 3pm. D1&Above have been sent their registration link, so make sure you register today! We will also celebrate our September achievers on 13 October, so mark it in your calendar and get ready to CELEBRATE.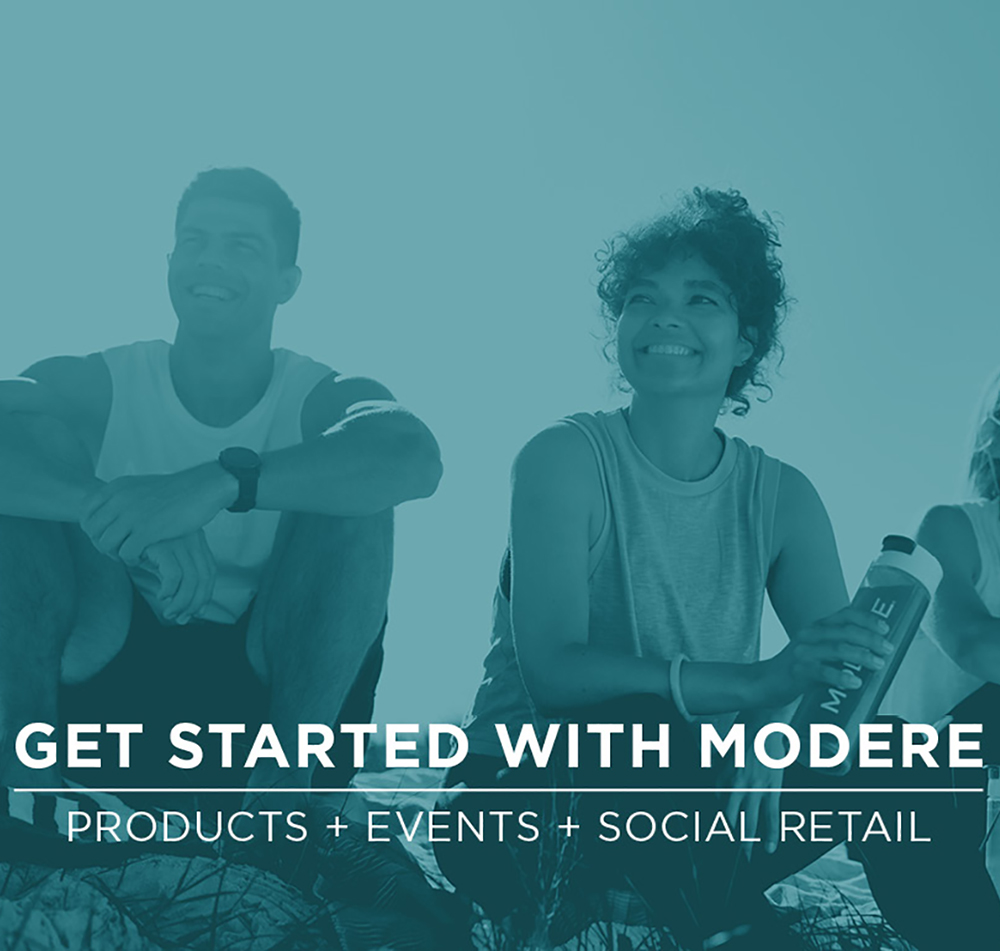 GETTING STARTED SERIES

These wonderfully curated videos highlight three key business areas: Products, Events, and Social Retail in bite-size clips perfect for somebody getting started with Modere. Work with your business partner and see how you can best include this Getting Started Series in your Social Marketer onboarding.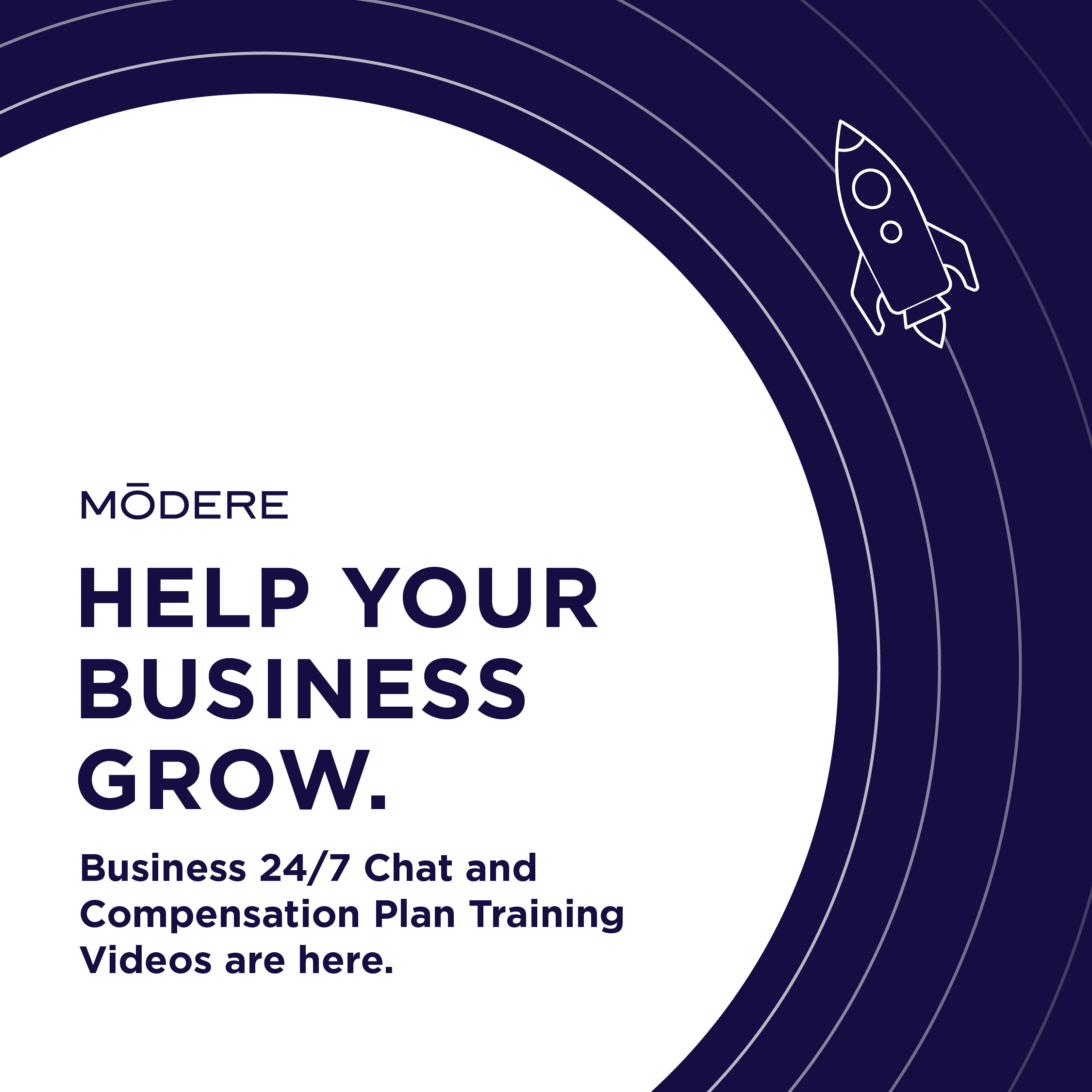 NEW COMP PLAN TRAINING
Last week we dropped a new Compensation plan training module – Building Your Team & Placing Social Marketers. This easy-to-understand infographic also includes information for aspiring Elite Blacks, on the strategic considerations of placing on Elite Black qualifications. Find this training in One Voice Guides, Life App, Back Office – Training and delivered on-demand in Shifting Retail Business Chat.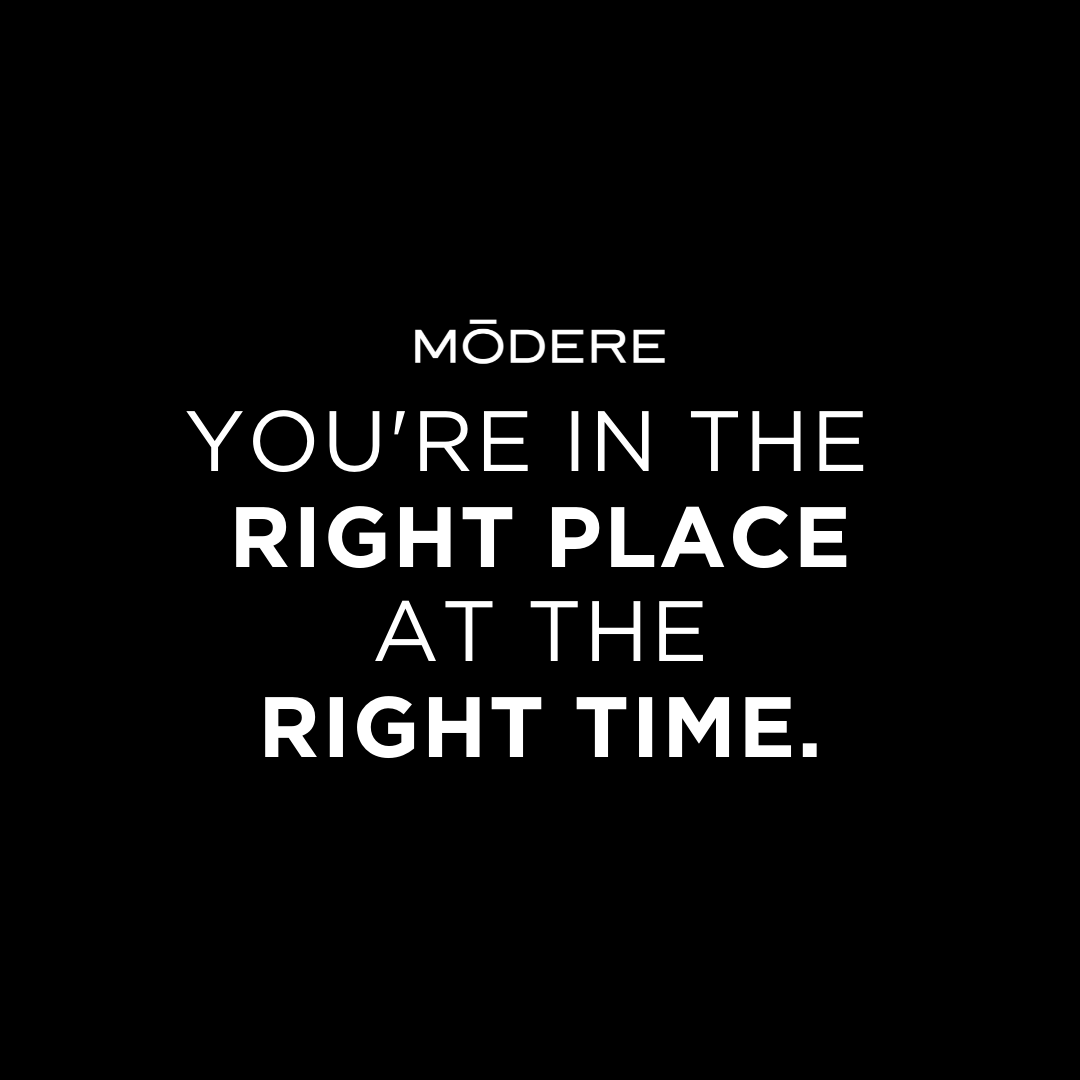 5 REASONS TO JOIN MODERE
Check out our new 5 Reasons to Join Modere video with our Top Leaders; Annie & Charlie Starky, Annika Martyn, Brett Davis & Samantha Gascoigne, and Terri McClure & Sam Long. You can also find the video on the Shifting Retail website, in your Back Office, and the LIFE App. Check out our 5 Reasons to Join Modere Guide in One Voice with social media tiles and a Canva template so you can create your own assets to use on your social media platform.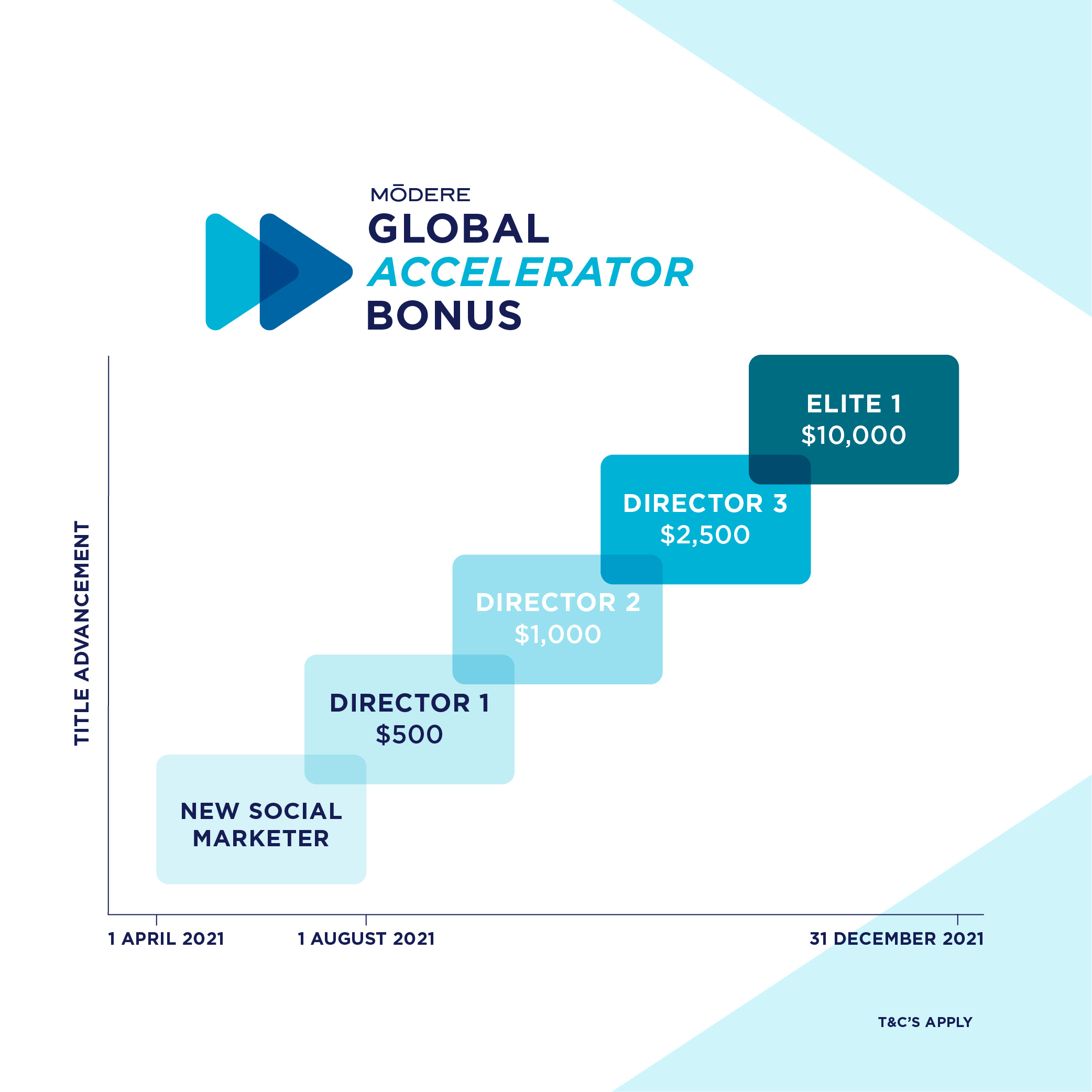 GLOBAL ACCELERATOR BONUS
These supercharged bonuses reward new Social Marketers who have joined from 1 April 2021 onwards and hit the ground running, driving their business through the Builder Career Path. They are only available until 31 December 2021, so work with your new Social Marketers to ensure they make the most of these amazing bonuses!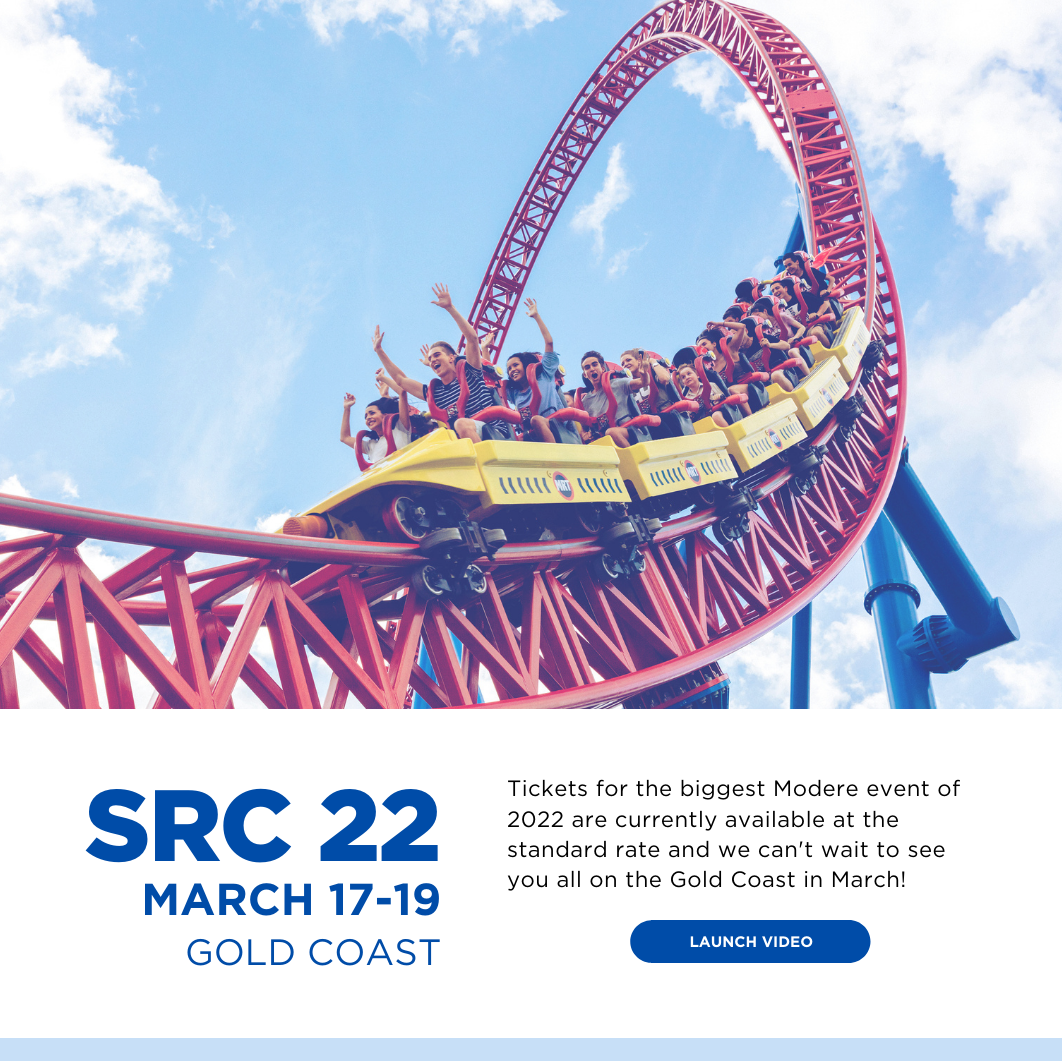 GET YOURSELF TO SRC 2022
Get your ticket to the Modere Social Retail Conference 2022 – our BIGGEST event yet!
SRC brings together Social Marketers from across Australia and New Zealand to
hear from inspirational speakers, learn about our brand, and find out what's in store for the year ahead. SRC is the heart of who we are. It's about connecting with your teams and
learning from industry heavyweights, thought leaders, and our Modere Corporate leaders. Get your ticket now!
KNOWLEDGE IS YOUR SUPERPOWER
UNDERSTANDING OUR SYSTEMS
We have a fully automated order procedure to ensure that our orders get picked and packed so you can get your goodies as quickly and efficiently as possible. This process starts from the minute your order is submitted on the website; payment is processed, then within 10 minutes, it is sent to our warehouse for them to pick and pack it ready for delivery. With this efficiency, however, we have some limitations on being able to edit, amend, or add to your or your Customers orders once it is in our system and headed to the warehouse. The best way for us to fix any order issues is to cancel it and start the order again to ensure that it is correct. Unfortunately, if our warehouse team has already picked and packed, we cannot amend the order. Our warehouse works diligently and efficiently to get your Live Clean goodies to you as soon as they can, so we try to limit the number of interruptions to their process and procedure.
DON'T FORGET YOUR FAVOURITES
SHIPPING & PRODUCT AVAILABILITY
Learn about out of stock products, estimated date of return and any other key information.
KICK OFF OCTOBER
Let's Kick Off October together next week on our D1&Above Zoom, at 12pm ACDT on Tuesday 5 October. We'll be streaming the recording into One Voice at 3pm for all Social Marketers.
FOR CUSTOMERS THIS WEEK
This week we finished off our Gut Reset promotion and focused on our two gut favourites – Activate and Axis TreBiotic. We finished up the week focusing on a Live Clean home and our staple household care products.
FOR CUSTOMERS NEXT WEEK
Summer is almost here! So we're highlighting our summer staples – starting with our Sunscreen. Check out our socials about this amazing product and how to be sun smart so we can all be prepped and ready for the warm weather!
OCTOBER
5th – Kick Off Zoom – 12pm D1 & Above / 3pm into One Voice
13th – Celebrate Zoom 12pm / Streamed into One Voice
All times are ACDT
Copyright 2021. All Rights Reserved.

Our mailing addresses are:
Level 1, 200 East Terrace, Adelaide, SA 5000
(08) 8333 6990 – info@modere.com.au

PO Box 91597 Victoria Street West, AUCKLAND 1142
09 828 9015 – info@modere.co.nz