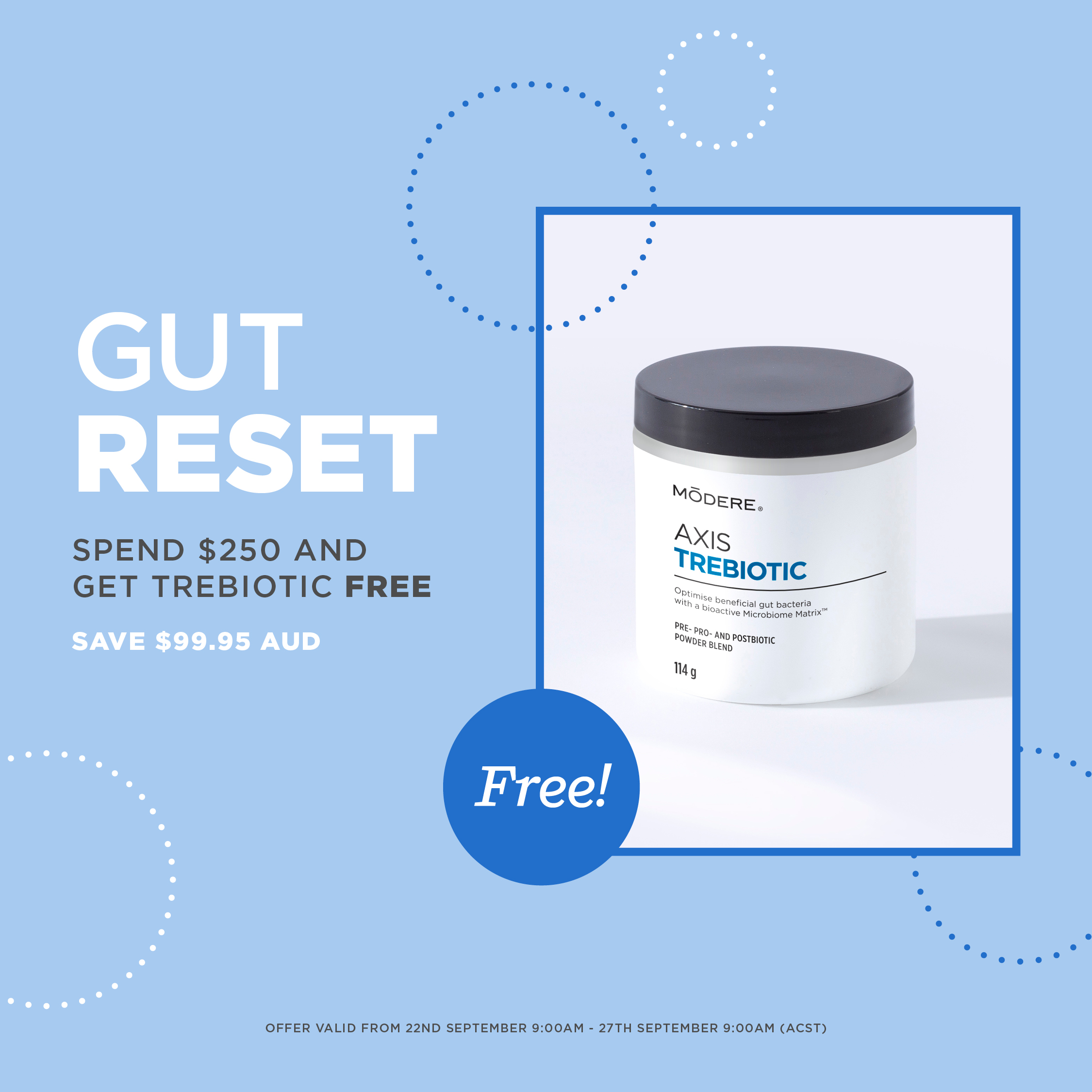 GUT RESET PROMOTION
Our Gut Reset promotion is on until Monday 27 September 9am Adelaide time. Get a FREE TreBiotic when you spend $250 or a FREE TreBiotic AND Activate when you spend $400! Check out all the assets you need to spread the word on this awesome promotion and why everyone needs a FREE TreBiotic or Activate.
FACEBOOK LIVE WITH JEN ANDERSON
To celebrate the new claims for Axis TreBiotic and our Gut Reset promotion, we had a very special Facebook LIVE this week with our Director of Product and R&D, Jen Anderson. Jen joined our Product Marketing Lead, Sarah Christie, to talk through the promotion and the science behind Axis TreBiotic and Activate. Head over to our Modere Australasia Facebook Page to check it out.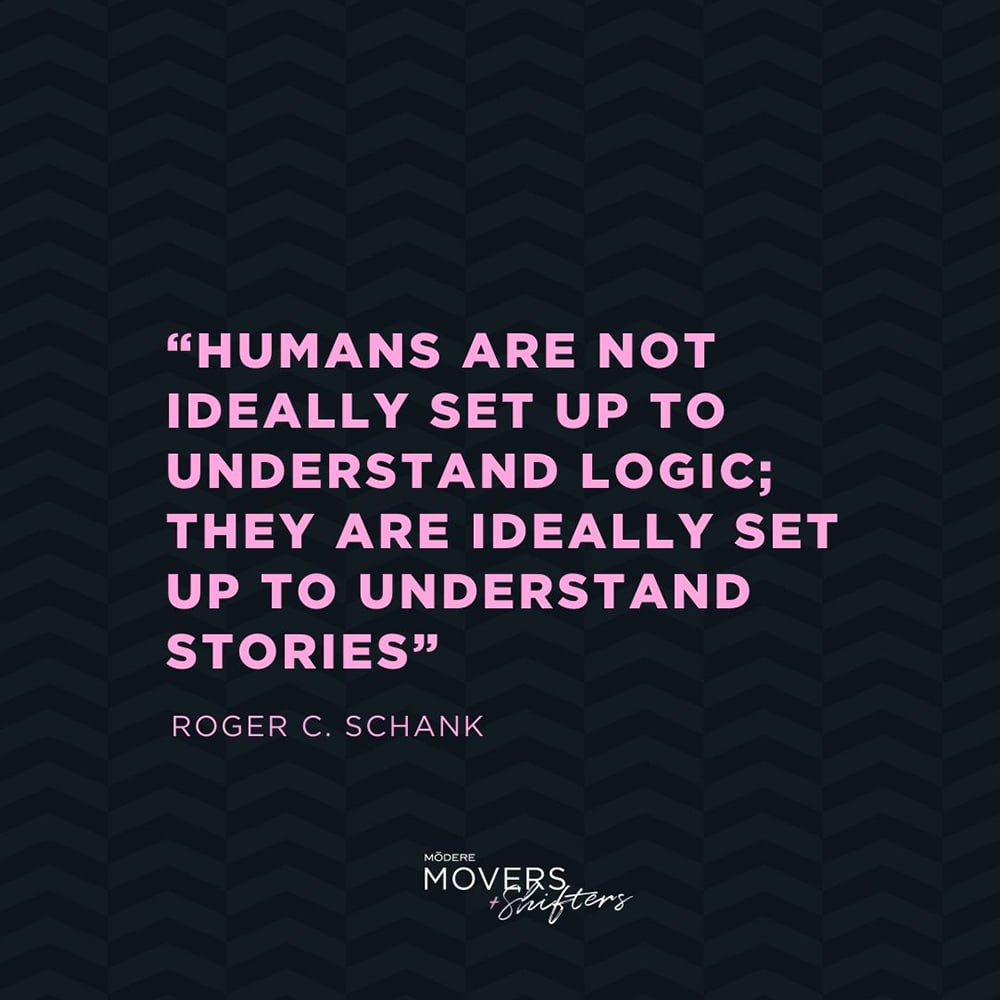 MOVERS & SHIFTERS CONTENT
Don't forget everyone with a Movers + Shifters ticket can watch the show whenever they want until 28 September. Catch up on Phytos and GO benefits and how to share them on social media, plus planning your content for Instagram. Check out the exclusive attendee-only TikTok workshop from Jordan Lomax on creating content for TikTok. Find the TikTok workshop link in our Movers + Shifters wrap-up email.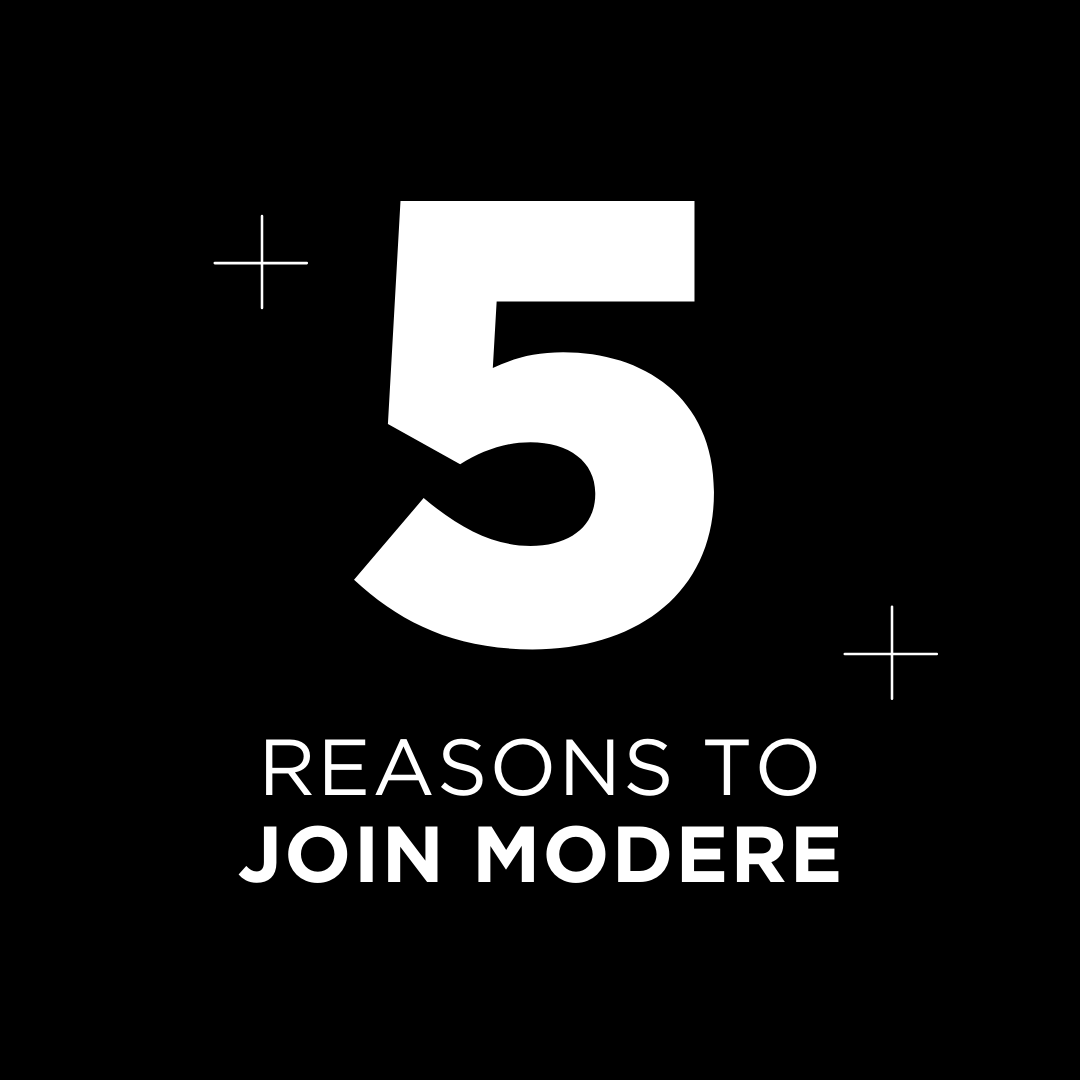 5 REASONS TO JOIN MODERE
We have launched our new "5 Reasons to Join Modere" video, for you to use and share with your prospects. Some of our key leaders – Annie and Charlie Starky, Brett Davis and Sammie Gascoigne, Annika Martyn, and Terri McClure and Sam Long share the 5 reasons to be a Modere Social Marketer and get started.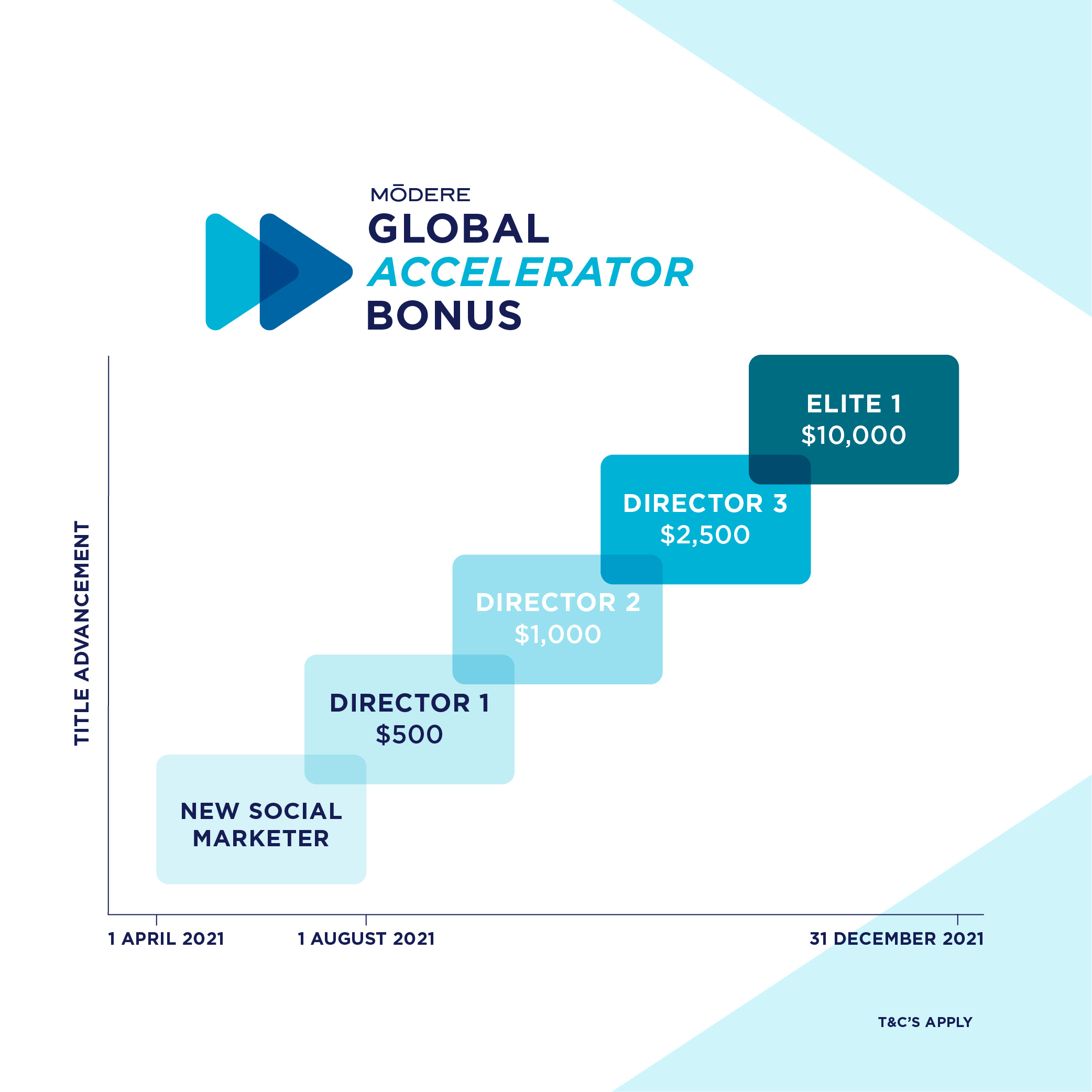 GLOBAL ACCELERATOR BONUS
Nothing motivates a new Social Marketer more than early Customer Pod growth. So, now is the time to focus on team building before we move into our big promotions and Customer acquisition months. To learn more about this incentive check out the blog post below.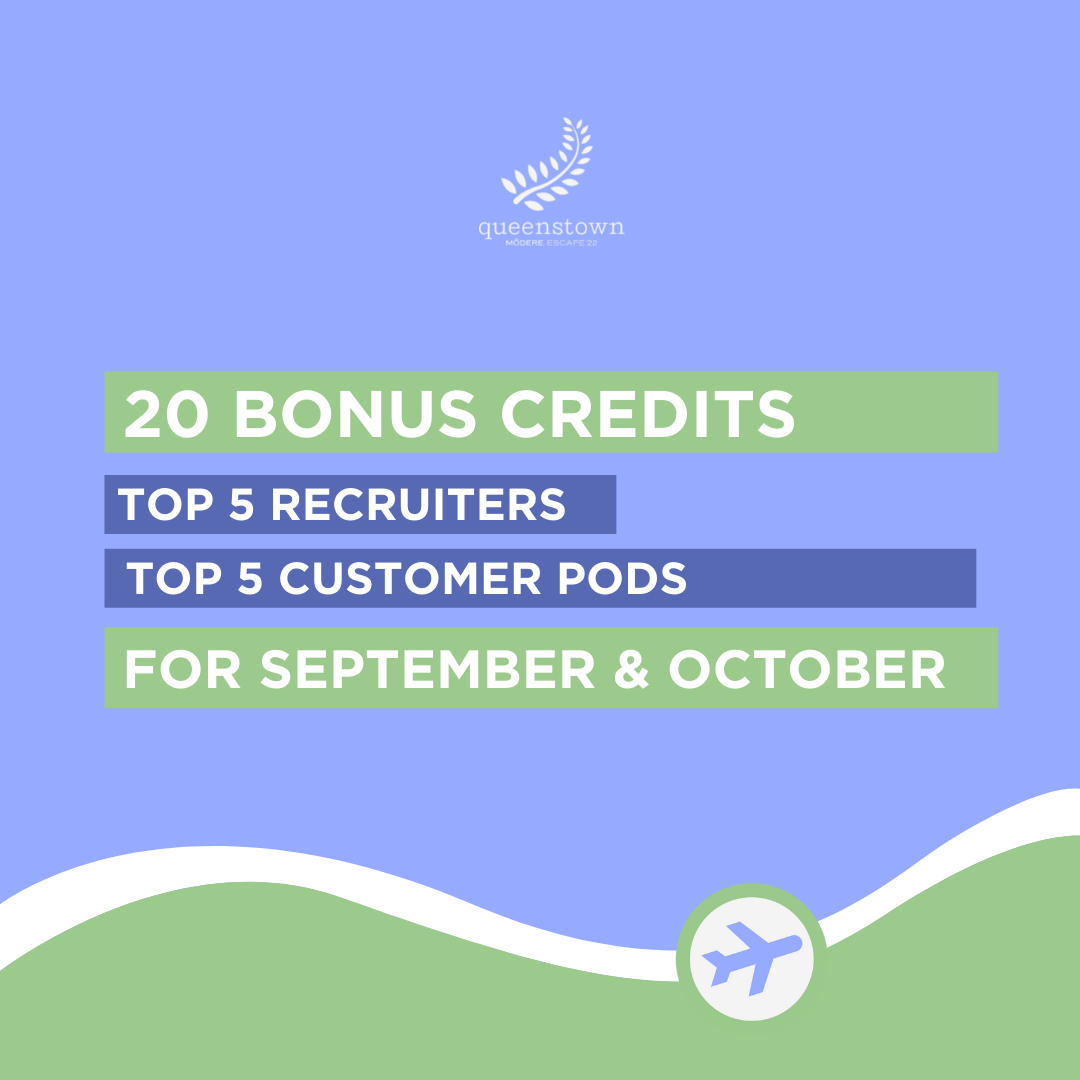 ESCAPE BONUS CREDITS
There are a total of 400 BONUS Escape credits up for grabs, with 20 Escape credits for each of our Top 5 Recruiters and Top 5 Customer Pods for September and October! These extra credits could be the difference between Experience to Escape Achievers or even get you on your way to being our Royal Escape Achiever. Escapes are a once-in-a-lifetime experience, so keep pushing; it'll be worth it!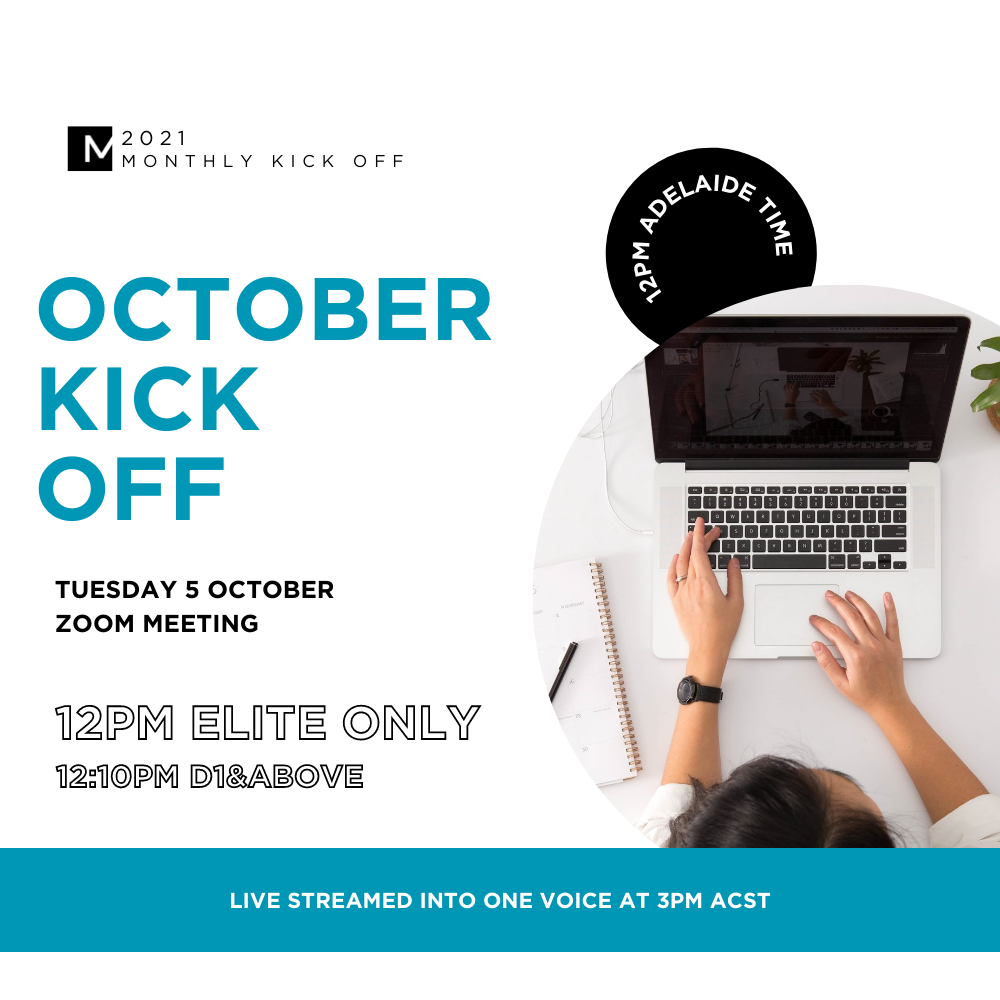 OCTOBER KICK OFF
Let's kick off October with a BANG with our D1 & Above Kick-Off Zoom! Join us for promotion updates, compliance, business updates, and dates for October. We want our D1s & Above to be part of the conversation, so have your questions for the team at the ready! Our exclusive Elite only section starts at 12pm, and then Directors will join from 12:10pm. Recording will be added to One Voice at 3pm ACST.
END OF MONTH
To synchronise with our Global Month Close off, Thursday 30th September midnight USA CDT. Australasia's September 2021 month close is: Friday 1st October 2021
WA – 13:00 | NT – 14:30 | SA – 14:30 | QLD/ACT/NSW/VIC/TAS -15:00 | NZ – 18:00
KNOWLEDGE IS YOUR SUPERPOWER
GUIDELINES FOR CUSTOMER ACCOUNTS
It's important to maintain Modere's integrity whenever you talk about Modere, especially when referring new Customers. It is entirely the Customer's right to choose who they wish to do business with or join under. This will be their first point of contact with the Modere brand, and it should be a positive experience for many. How we make our Customers feel leaves a lasting impression of the Modere brand.

The most important thing to remember when signing up a potential Customer is to ensure they don't have an existing active account with Modere. If you are approached by a Customer that their previous Social Marketer is no longer supporting, please get in touch with head office to check the activity on their account, advise the rules, and work with them to get through the "waiting" period together. Too often, we get advised that a Social Marketer has bluntly said they are unable to help them. Leaving the Customer in limbo and frustrated, we cannot make the change for them as we strictly adhere to the inactivity requirement.
DON'T FORGET YOUR FAVOURITES
SHIPPING & PRODUCT AVAILABILITY
Learn about out of stock products, estimated date of return and any other key information.
KICK OFF OCTOBER
Join us for our October Kick Off D1&Above Zoom at 12pm ACST on Tuesday 5 October. We'll be streaming the recording into One Voice at 3pm for all Social Marketers.
FOR CUSTOMERS THIS WEEK
It's time to give your gut some TLC! We kicked off our Gut Reset promotion with an EDM, a Facebook LIVE with Sarah and Jen, and your Customers also got a text message. We also talked through the two hero products on our socials – Activate and TreBiotic.
FOR CUSTOMERS NEXT WEEK
Next week is all about living clean and living a low tox life and more on our favourite Household Care products.
SEPTEMBER
22nd – 27th GUT RESET Promotion
All times are ACST
OCTOBER
5th – Kick Off Zoom – 12pm D1 & Above / 3pm into One Voice
13th – Celebrate Zoom 12pm / Streamed into One Voice
All times are ACST
Copyright 2021. All Rights Reserved.

Our mailing addresses are:
Level 1, 200 East Terrace, Adelaide, SA 5000
(08) 8333 6990 – info@modere.com.au

PO Box 91597 Victoria Street West, AUCKLAND 1142
09 828 9015 – info@modere.co.nz