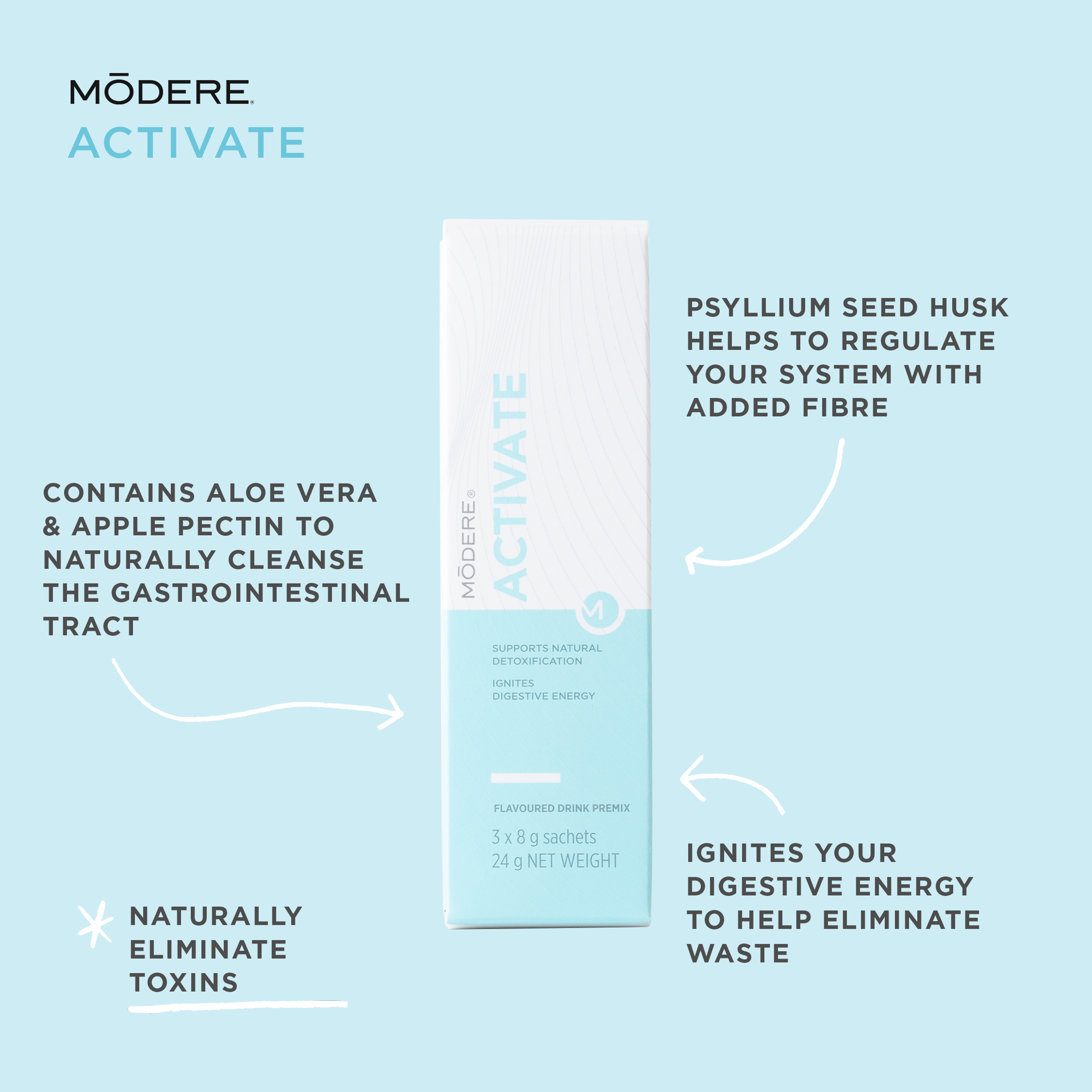 GUT RESET PROMOTION
We're celebrating the new claims on Axis TreBiotic with a new promotion. This is going to be big, so make sure you grab the seeding assets in One Voice. Tune into our Facebook LIVE next week on Modere Australasia with our Product Marketing Lead Sarah Christie and the Director of Product and R&D Jen Anderson to talk through the two key products; Activate and TreBiotic. Jen has a wealth of knowledge on these products, so this will be one to watch.
AXIS TREBIOTIC CLAIMS
Did you hear the news that TreBiotic has new claims which make sharing amazing benefits even better! For Axis Trebiotic, you can now say:
It helps soften stools to ease bowel movements

Maintains gastrointestinal health

Maintains healthy gut function

And the big one –

Supports Immune System Function
LIQUID BIOCELL CLAIMS
We can now say a whole new range of things about Liquid BioCell too:
It helps reduce the appearance of wrinkles

Reduce the width of crow's feet

Smooths fine lines and wrinkles

Promotes youthful-looking skin
Better yet, you can now create before & after's for LBC! Head to One Voice to check out the compliance document.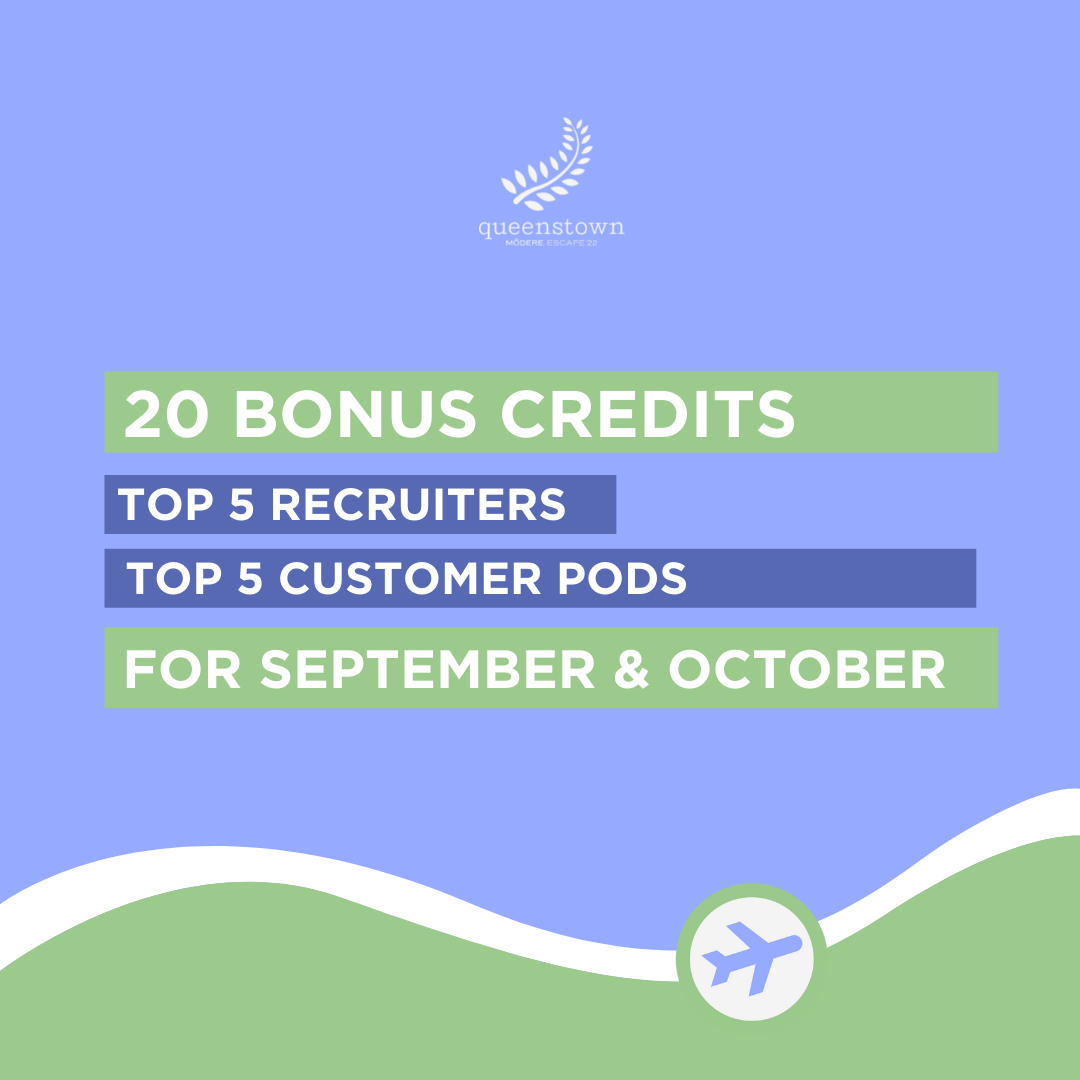 ESCAPE SPRINT BONUS CREDITS JUST ANNOUNCED
There are just under 50 days left to qualify for Escape! With so many Social Marketers close to qualifying, every Escape credit counts! To reward even further, we have 20 Bonus Escape Credits up for grabs in September and October for our Top 5 Recruiters AND Top 5 Customer Pods. For Experience Achievers, you could get to Escape Achiever territory! For Escape Achievers, you could get extra travel or even put you into the running for Royal Escape!
SPRINT TO ESCAPE IS ON
Don't forget to track your progress on your Escape Page in your Back Office, and remember that our team is here to support you. Make sure you contact our Business Excellence Team if you have any questions – we want as many people escaping as possible!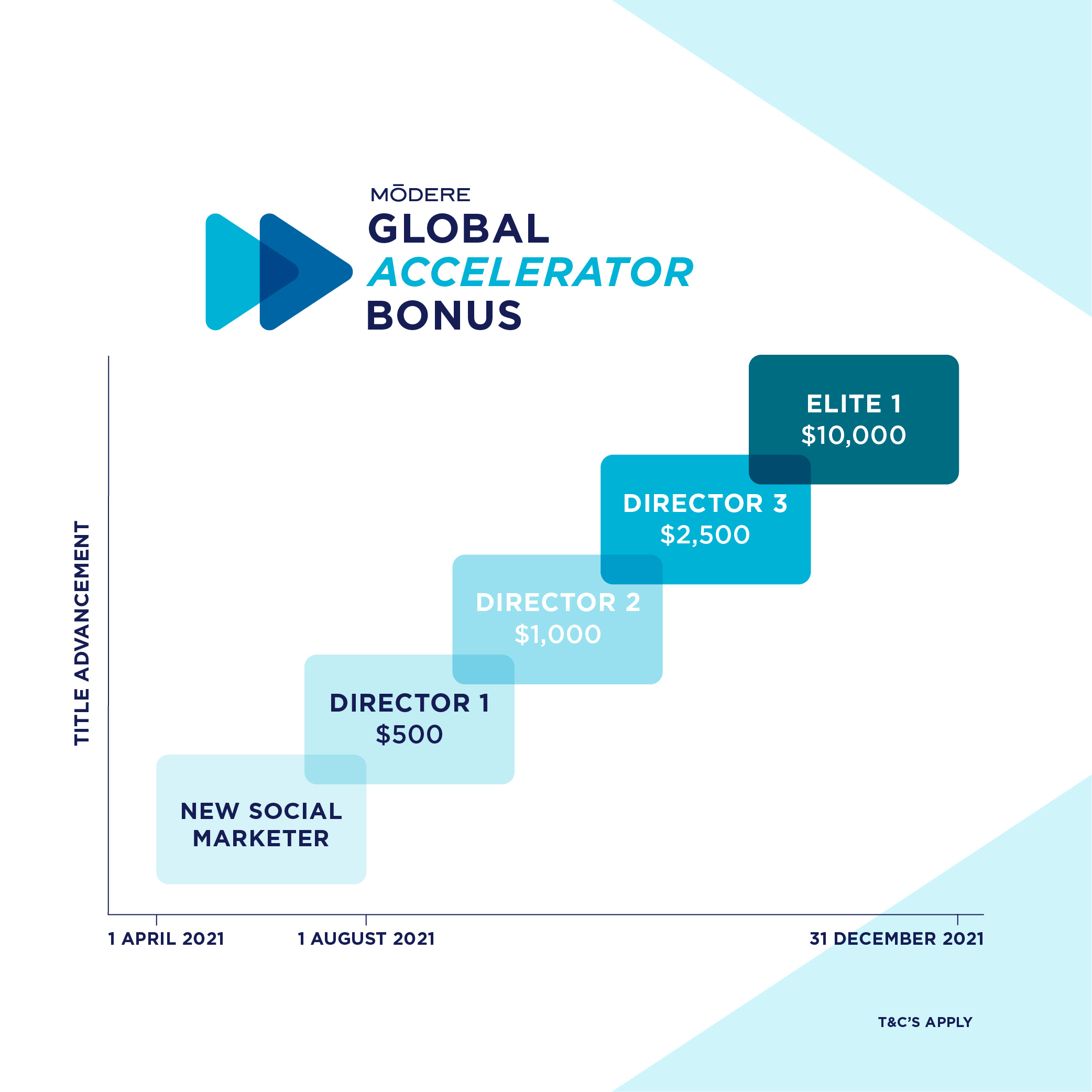 GLOBAL ACCELERATOR BONUS
How will you make the shift this month? Perhaps it's by striving for the Global Accelerator Bonus? This is the perfect opportunity for new Social Marketers who have joined from 1 April 2021 onwards to take advantage of these amazing bonuses that are only available for a limited time. If you have new Social Marketers, make sure you work with them so they can make the most of this bonus!
BUSINESS BUILDING KNOWLEDGE FOR YOU AND YOUR TEAM
Everybody learns differently, and as many Social Marketers know, there is key knowledge that you need to understand at every stage of your business-building journey. That is why we have designed Compensation Plan training in bite-size video & pdf infographics delivered as a complete training program or on-demand in our Shifting Retail Business Chat available 24/7. Take a look at the entire program in your Back Office training section or ask your specific compensation plan question in our Business Chat and see for yourself just how user-friendly our new training is!
KNOWLEDGE IS YOUR SUPERPOWER
NEW PRIVACY POLICY
We have recently updated our Privacy Policy to include a mandate that we do not advertise to children (14 years or younger). Modere previously allowed a 14-year-old to create a Customer account which has now been updated our Privacy Policy in line with the advertising code only to allow someone to create an account if they are 15 years or older. The website will be updated shortly, so it will no longer allow a date of birth age range for anyone under the age of 15. Until this can happen, we will be monitoring all new Customer accounts to make sure they comply with the Privacy Policy. Social Marketer accounts remain at 18 years or older, as that is a business agreement for those 18 years or older only.
DON'T FORGET YOUR FAVOURITES
SHIPPING & PRODUCT AVAILABILITY
Learn about out of stock products, estimated date of return and any other key information.
KICK OFF OCTOBER
Join us for our October Kick Off D1&Above Zoom at 12pm ACST on Tuesday 5 October. We'll be streaming the recording into One Voice at 3pm for all Social Marketers.
FOR CUSTOMERS THIS WEEK
Live Clean, Live Well! That's what we're talking about in our socials this week and how to live a low tox lifestyle starting with your home.
FOR CUSTOMERS NEXT WEEK
Next week we kick off our Gut Reset Promotion with a Facebook Live on Modere Australasia to launch the promotion and talk through the two key products; Activate and TreBiotic. Your Customers will also get an email to kick off the promotion along with a text.
SEPTEMBER
22nd – 27th GUT RESET Promotion
All times are ACST
OCTOBER
5th – Kick Off Zoom – 12pm D1 & Above / 3pm into One Voice
13th – Celebrate Zoom 12pm / Streamed into One Voice
All times are ACST
Copyright 2021. All Rights Reserved.

Our mailing addresses are:
Level 1, 200 East Terrace, Adelaide, SA 5000
(08) 8333 6990 – info@modere.com.au

PO Box 91597 Victoria Street West, AUCKLAND 1142
09 828 9015 – info@modere.co.nz