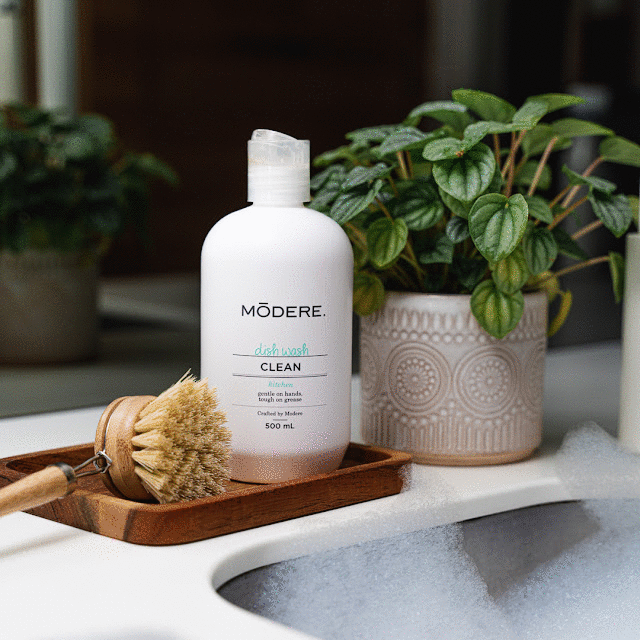 FAST FACTS PRODUCT ASSET SUITE
We know you loved the incredible asset suite we created for the Phyto launch, so we decided to create a complete asset suite for each product, starting with Household Care. This will be your one-stop-shop for our products, with features and benefits of the products along with Social Media Tiles, Reels, A new fact sheet, Social Marketer Guides, and a whole heap more. Head to One Voice to check them out now!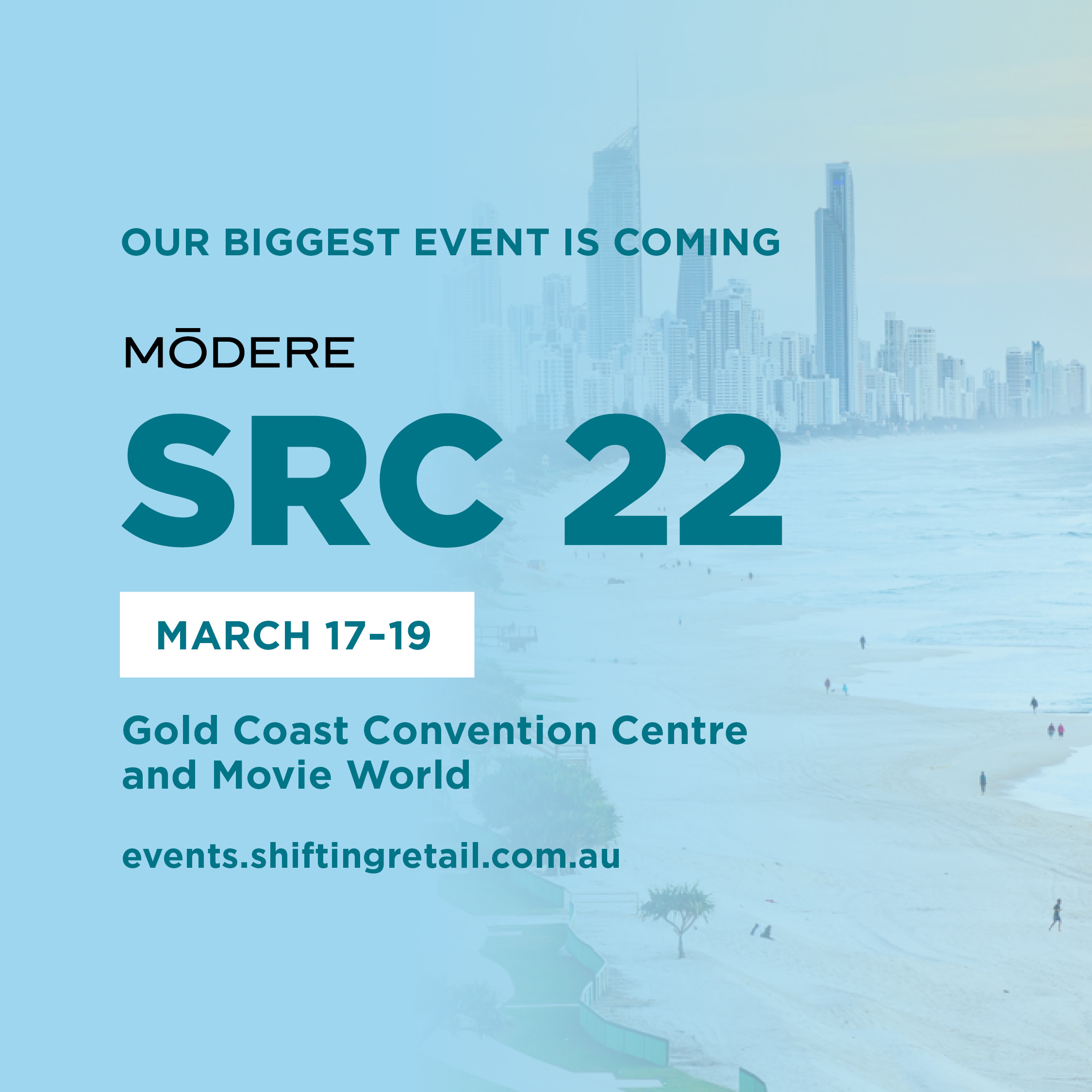 SRC 2022
Get your ticket to the Modere Social Retail Conference 2022 – our BIGGEST event yet!
SRC brings together Social Marketers from across Australia and New Zealand to
hear from inspirational speakers, learn about our brand, and find out what's in store for the year ahead. SRC is the heart of who we are. It's about connecting with your teams and
learning from industry heavyweights, thought leaders, and our Modere Corporate leaders. Get your ticket now!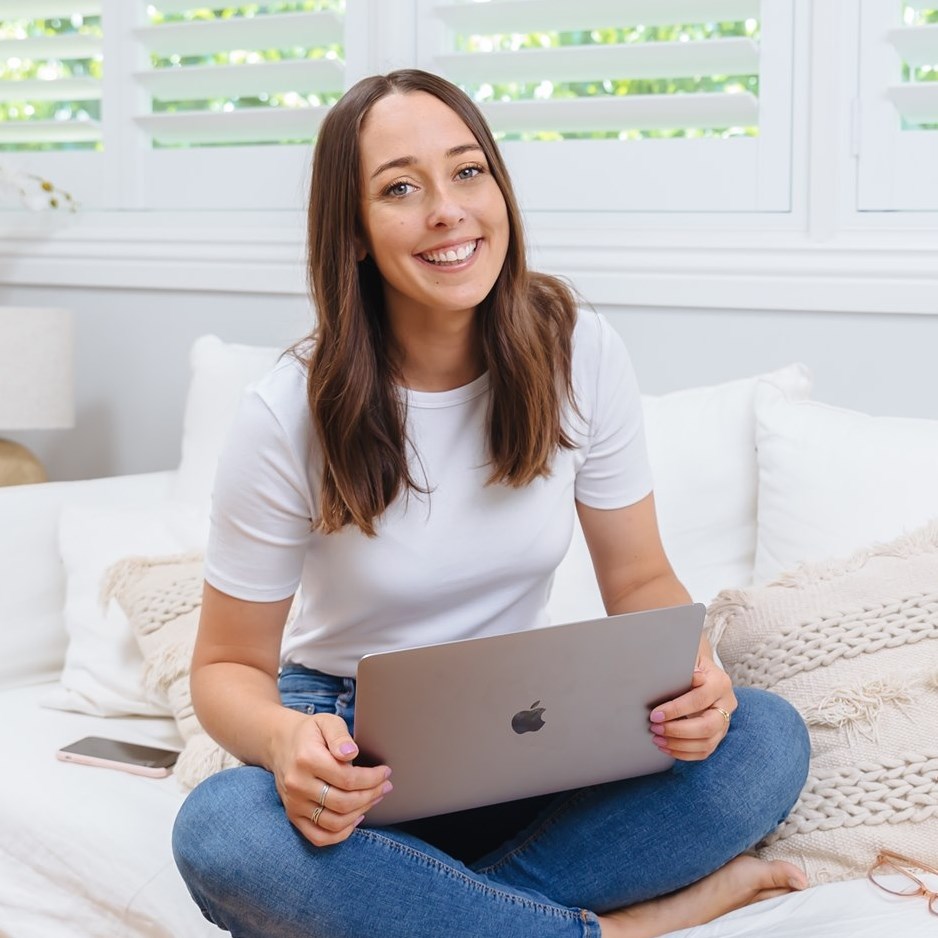 JORDAN LOMAX WORKSHOP
Want to know more about TikTok and Reels? Make sure you check out Jordan Lomax's exclusive TikTok Workshop using the link emailed to Movers + Shifters attendees. You can watch Jordan's Thinking Strategically with Instagram presentation, PLUS her demo on Reels until the end of September by logging into the EventsAir Virtual Platform. Use your event day login details and click OnDemand Gallery to watch the Morning Session.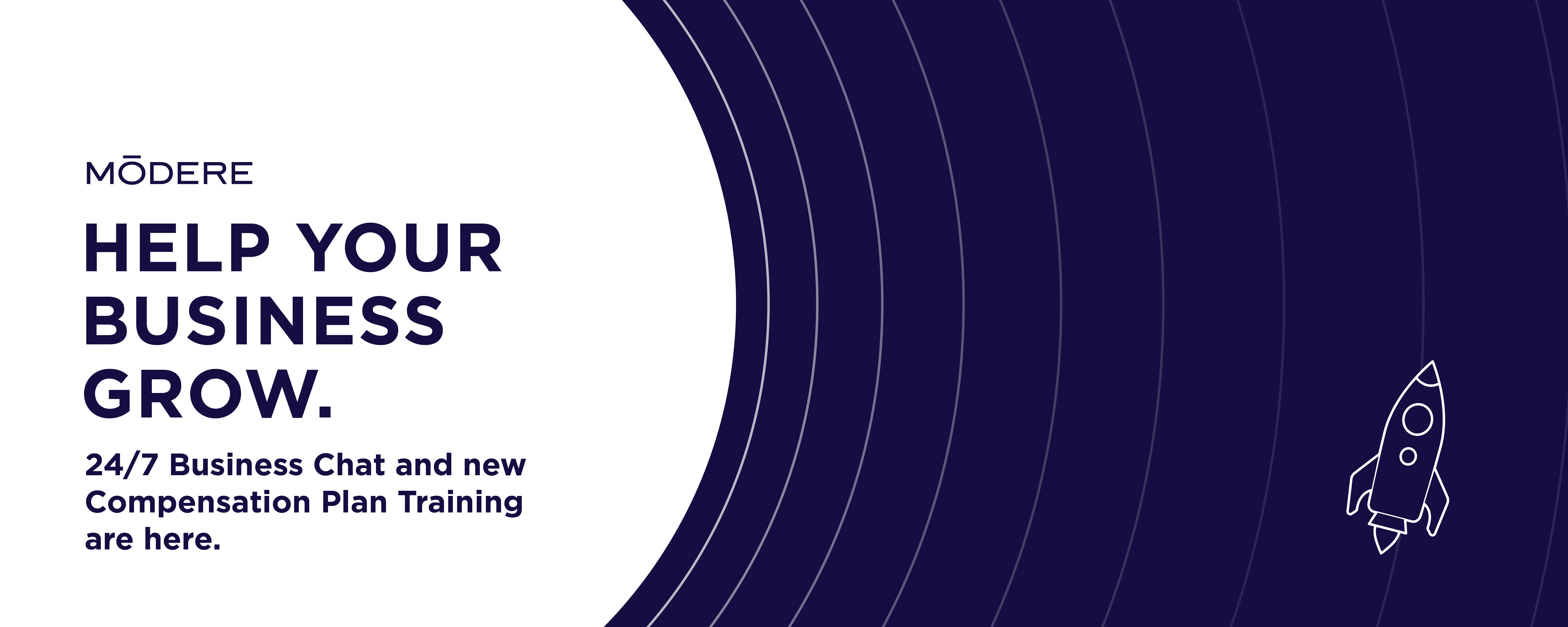 JUST RELEASED – EASY-TO-FOLLOW MAX LEG OP TRAINING
We've made the Max Leg OP rule easier to understand with our latest Compensation Plan Training video. You can find Module 7 and the entire Compensation Plan Training in:
One Voice Guides
Back Office > Training
Life App
Shifting Retail Business Chat
Don't forget to make the most of Mira, who is available 24/7 in Shifting Retail – Business Chat, to answer all your questions and provide you with the Compensation Plan Training videos and infographics specifically related to what you want to know.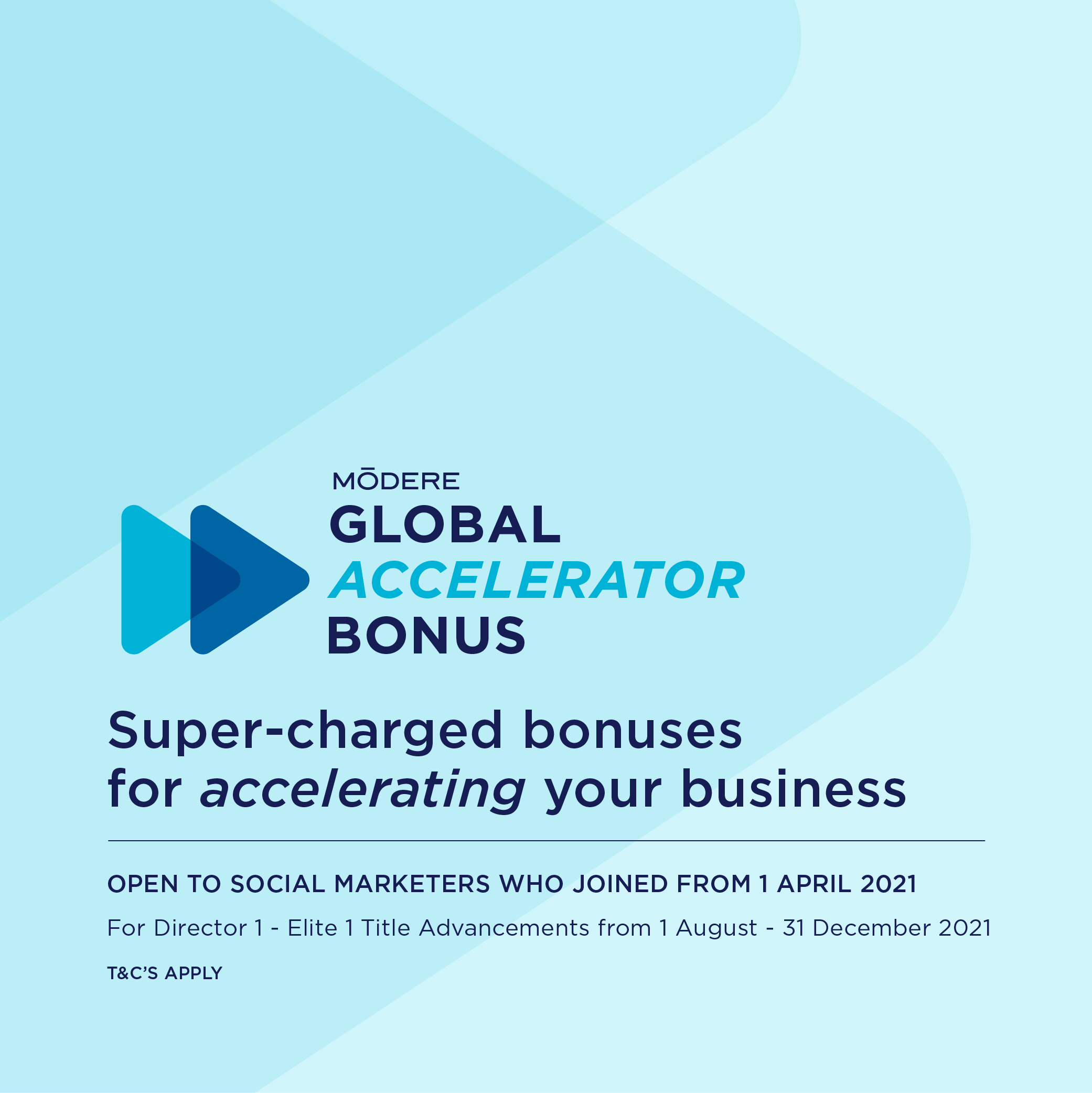 GLOBAL ACCELERATOR BONUS
Hit the ground running this month with our Global Accelerator Bonus. This bonus is all about allowing our new Social Marketers to earn some supercharged cash bonuses when they achieve new Builder titles from now until the end of 2021!
Check out our August achievers and all the details here.
CELEBRATE AUGUST
Wow, what a month August was – ten new Platinum Black 1's, one new Platinum Black 2, an Elite 1, and an Elite 2! Today we celebrated them in a special way with our Celebrate Zoom streamed into One Voice. What does September look like for you? We hope we'll be celebrating your achievements at our next Celebrate Zoom on the 13 October!
ESCAPE 2022 ACHIEVERS
A MASSIVE congratulations to our August Escape Achievers announced on the Celebrate Zoom. Chelsea Bennett, Amrit Gill, Reema Khurana, Jo & Paul Mould, Susan Naylor, Vijaya Perumal & Dasz Robert and Natalie & Alan Separovic, you're coming with us on our Escape 2022 to Queenstown. We can't wait to see who else will be joining us next year in New Zealand!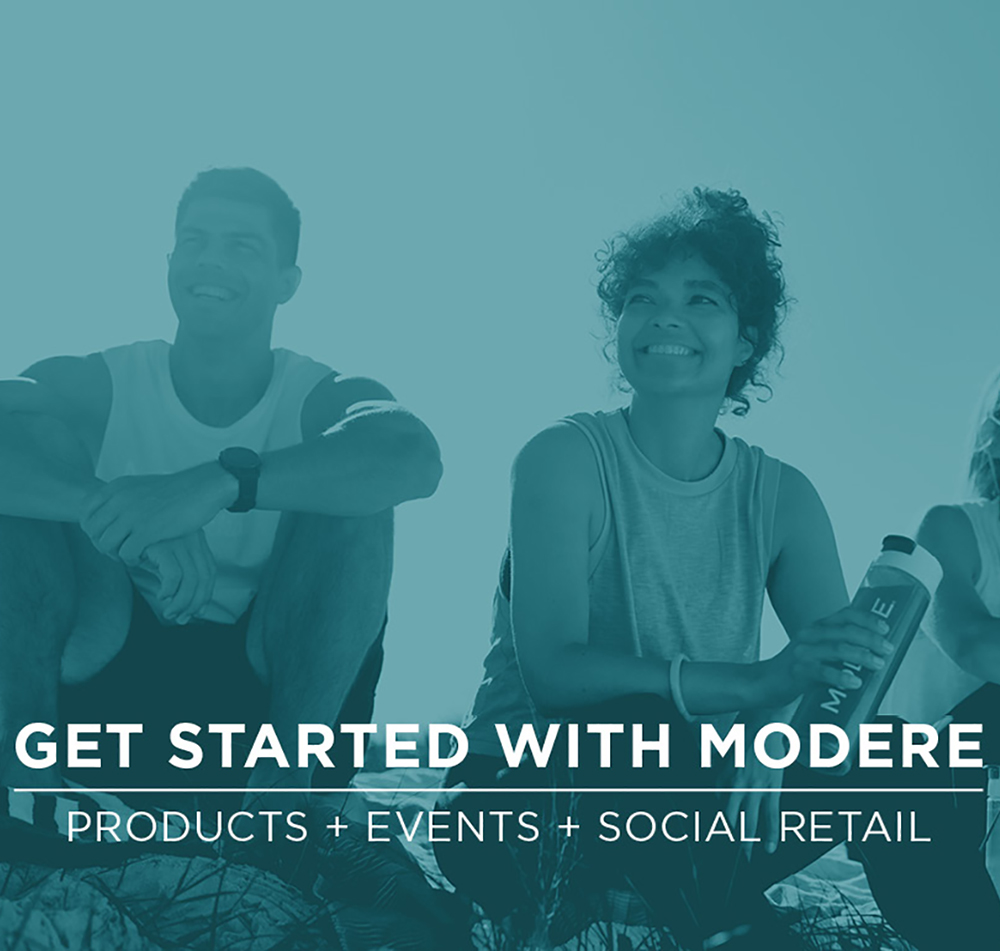 GETTING STARTED
Getting Started is all about sharing the first steps of this business with our new Social Marketers. These wonderfully curated videos highlight three key areas – Products, Events, and Social Retail. They are short bite-size clips that will help excite a new Social Marketer and give them a quick overview of who we are. Check out the series now!
ALL THE LATEST
Want to find all you need to know for the week in one spot? Make sure you check out the Featured section in One Voice for all you need to know. Here you will find event ticket links, Zoom dates, links to Digital Toolkits, and our monthly calendar too. If you have a question, make sure you check out this spot first, as the answer may just be found here.
KNOWLEDGE IS YOUR SUPERPOWER
WHAT IS THE CUSTOMER CLAIMS SYSTEM?
Sometimes we find that Customers sign up to Modere without using a promo/referral code. However, we do everything to ensure that all Customer finds the correct "home", but we wanted to let you know that you have access to an amazing tool that you can use to find your lost Customers. You can find the Customer Claim System in your Back Office and use it to claim your personal Customers. All you need to do is provide three unique details of your Customer to check if they are in the database unaffiliated (not currently linked to a Social Marketer). If a correct link is found, the Customer details will appear, and you can then claim the Customer. Please note that the search is not Caps sensitive, so you do not need to worry about how the Customer has entered the details; the core data needs to match. So, if you are wondering if that lovely person you spoke with last week has created an account but perhaps lost your promo code, give Customer Claims ago. Check it out in Shifting Retail > Tools > Customer Claim System.
DON'T FORGET YOUR FAVOURITES
SHIPPING & PRODUCT AVAILABILITY
Learn about out of stock products, estimated date of return and any other key information.
CELEBRATE AUGUST
This week was our Celebrate Zoom to recognise last month's achievers. Check out the replay of the LIVE in One Voice to see who we were celebrating.
FOR CUSTOMERS THIS WEEK
This week is all about Dish Wash and Laundry Powder and our Live Clean alternatives.
FOR CUSTOMERS NEXT WEEK
Next week is all about Living Clean, from your kitchen through to your Laundry. We'll talk through Fresh Space and Fabric Softener – two staple Live Clean alternatives for any Live Clean home.
OCTOBER
6th – Kick Off Zoom – 12pm D1 & Above / 3pm into One Voice
13th – Celebrate Zoom 12pm / Streamed into One Voice
All times are ACST
Copyright 2021. All Rights Reserved.

Our mailing addresses are:
Level 1, 200 East Terrace, Adelaide, SA 5000
(08) 8333 6990 – info@modere.com.au

PO Box 91597 Victoria Street West, AUCKLAND 1142
09 828 9015 – info@modere.co.nz