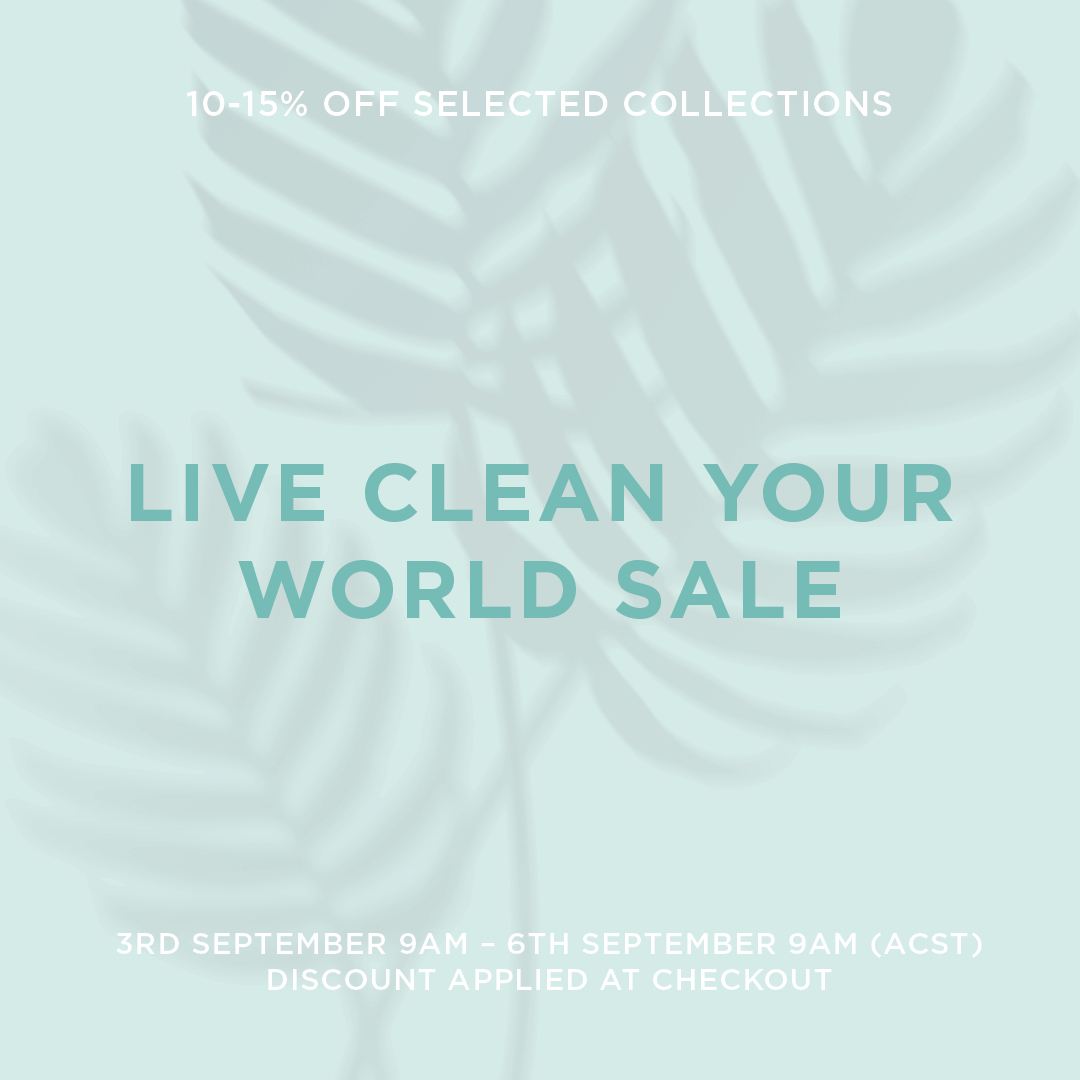 LIVE CLEAN YOUR WORLD
Our Live Clean Your World promotion kicked off this morning with 10% off our Live Clean Home Collection, 10% off Live Clean Bathroom Collection, and 15% off Modere Live Clean Collection. Use this promotion to reach out to new Customers, as it's a great way to get them started on their Live Clean journey, or get in touch with existing Customers and get them to do a home or bathroom switch to our clean label alternatives.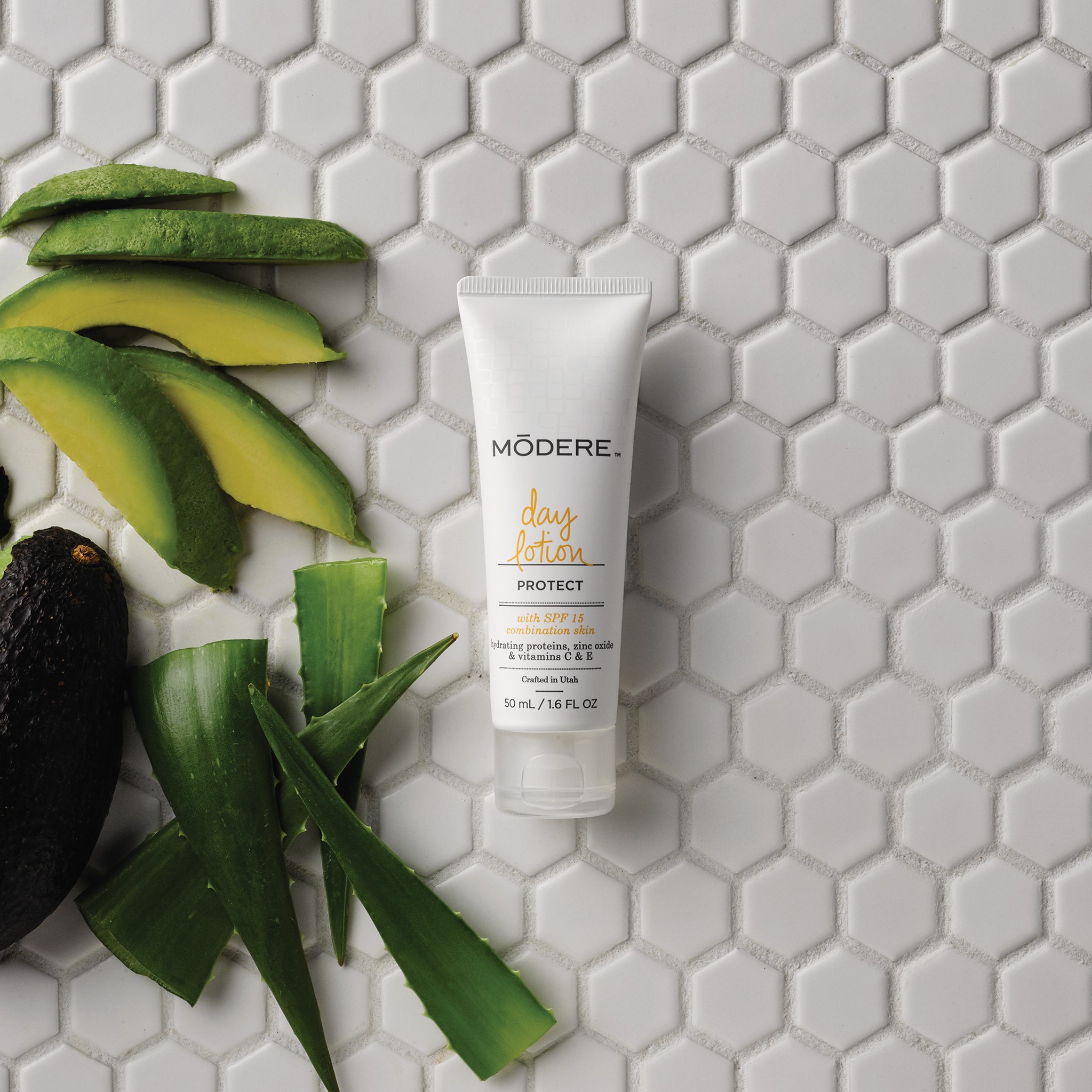 DAY LOTION
Day Lotion Combination Skin is now back in stock with an updated formula. An ingredient from our vendor became unavailable, but we found a suitable replacement ingredient that meets our clean ingredient paradigm. This new formula has undergone testing in our strict standards to ensure that the product quality and efficacy remain unchanged. There is also a new look for the label as our personal care range starts to move to an updated sleeker and cleaner look.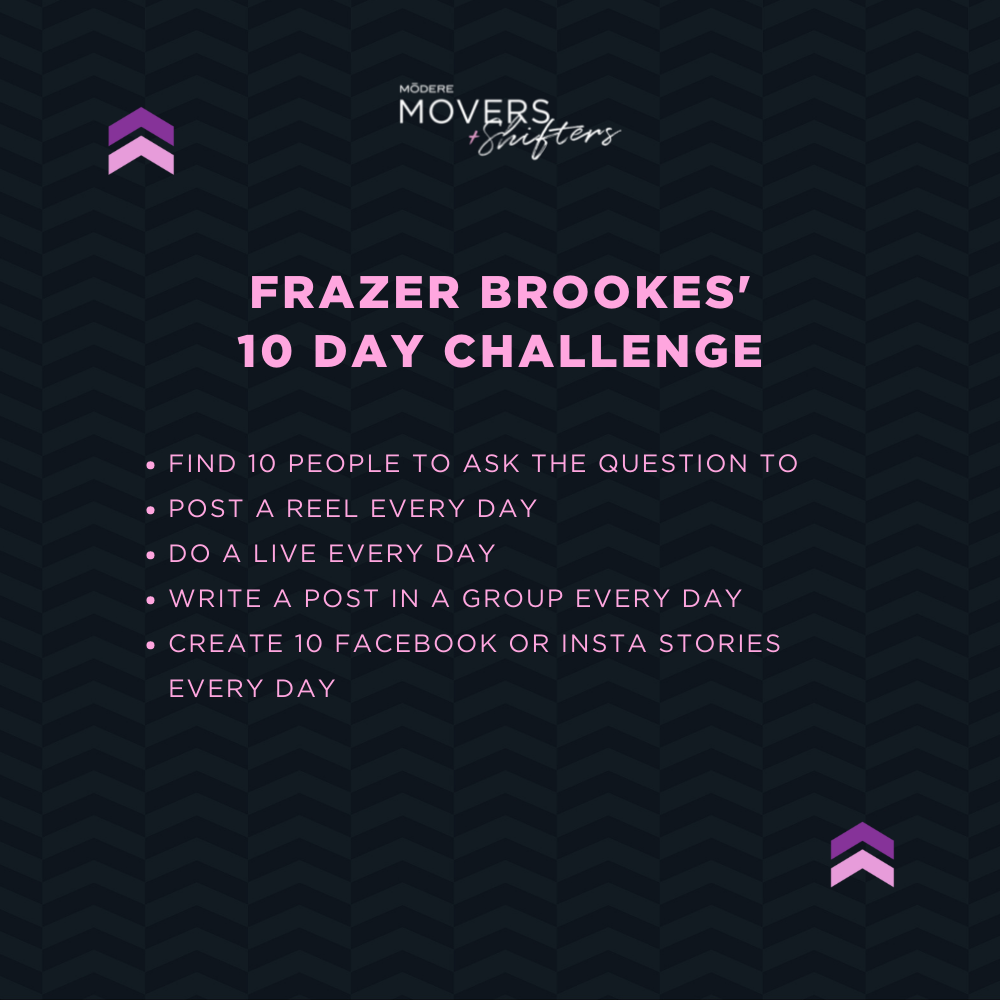 MOVERS & SHIFTERS
Our Movers + Shifters event was on the weekend, but the moving hasn't stopped just yet. You can watch an exclusive 'event attendee' only TikTok Workshop from keynote Jordan Lomax via the link in an email sent this week. All you need to do is log in to the platform and click On-Demand Gallery to watch the show again. And don't forget keynote Frazer Brookes challenged you all on the day to post every day for ten days. So get moving!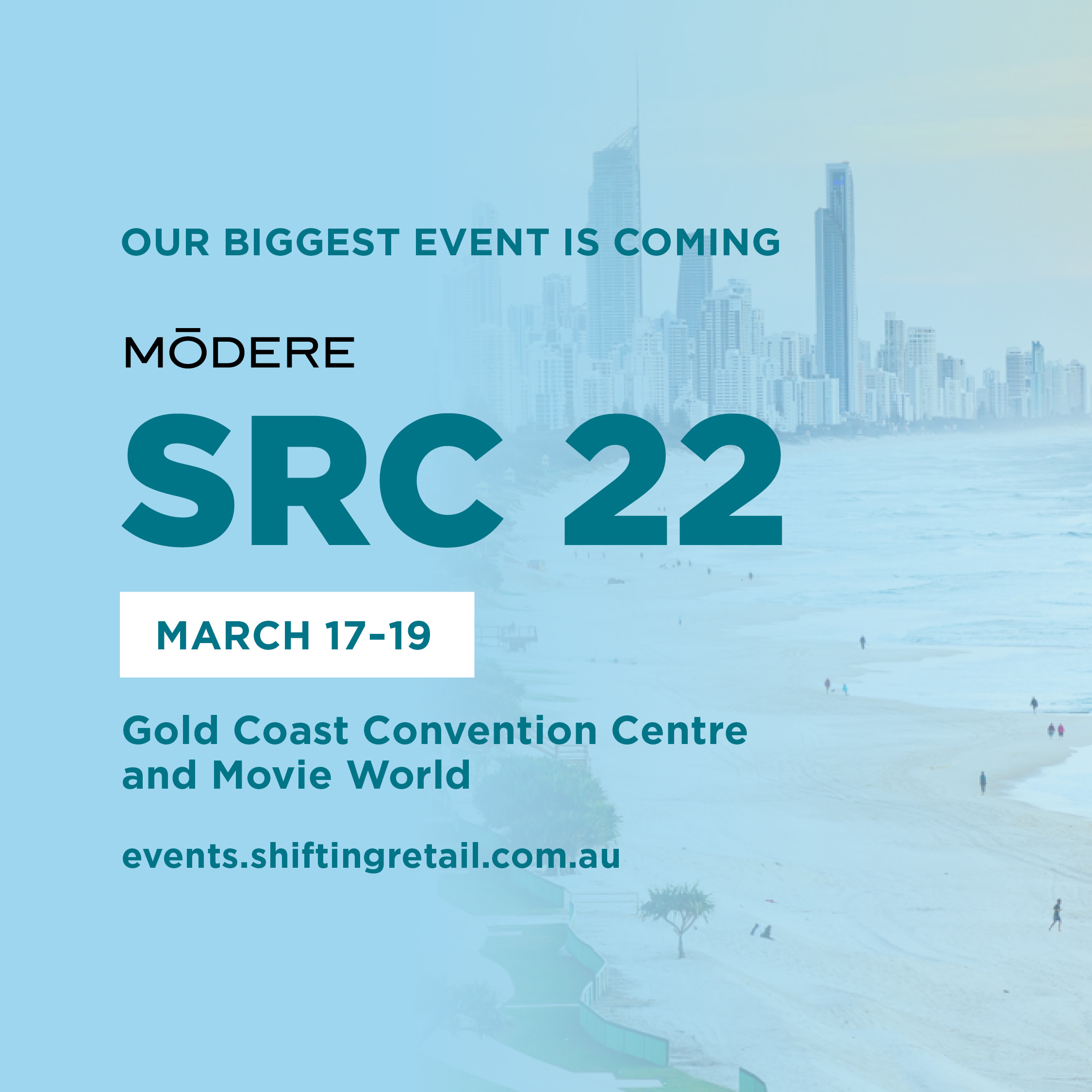 SRC 2022 REVEALED
Our next BIG event is SRC 2022, and the location has been revealed!! We are super excited to bring this fun and action-packed event to life from March 17-19, 2022, on the Gold Coast!! A big congratulations to Laila Fedda, who has won 2 nights of luxury accommodation on the Gold Coast during SRC 22. Earlybird prices end tonight at 11.59pm, so make sure you get your ticket.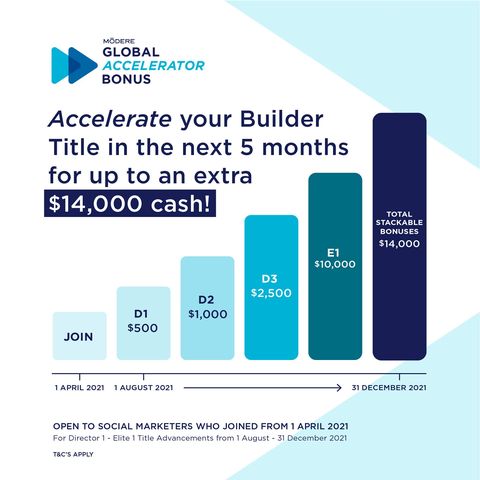 GLOBAL ACCELERATOR BONUS
We know how vital momentum and acceleration are in a new business, and with our Global Accelerator Bonus, new Social Marketers can feel SUPERCHARGED! Any new Social Marketer who joined from 1 April 2021 onwards and Title Advance Director 1, 2, or 3 OR Elite 1 in August – 31 December will get stackable bonuses adding up to $14,000 total!
GETTING STARTED WITH EVENTS
We've just finished an epic event in Movers + Shifters and still have many more to come, including our Escape in 2022 to Queenstown, New Zealand. There are just two more months to qualify – can you believe it?! How are you tracking? Get in touch with your business partner, check your tracking page in the Back Office, and set your goals for the next two months. Remember that every credit counts and that a higher Builder or Promoter title could make the difference. There is still time for many to achieve Escape but don't forget about our Experiences too. There are $400 Red Balloon vouchers up for grabs too, where you can create your Modere event at home or in your own city. If you need a reminder of just how EPIC our events can be? Head to One Voice to take a look at what Modere Events are all about.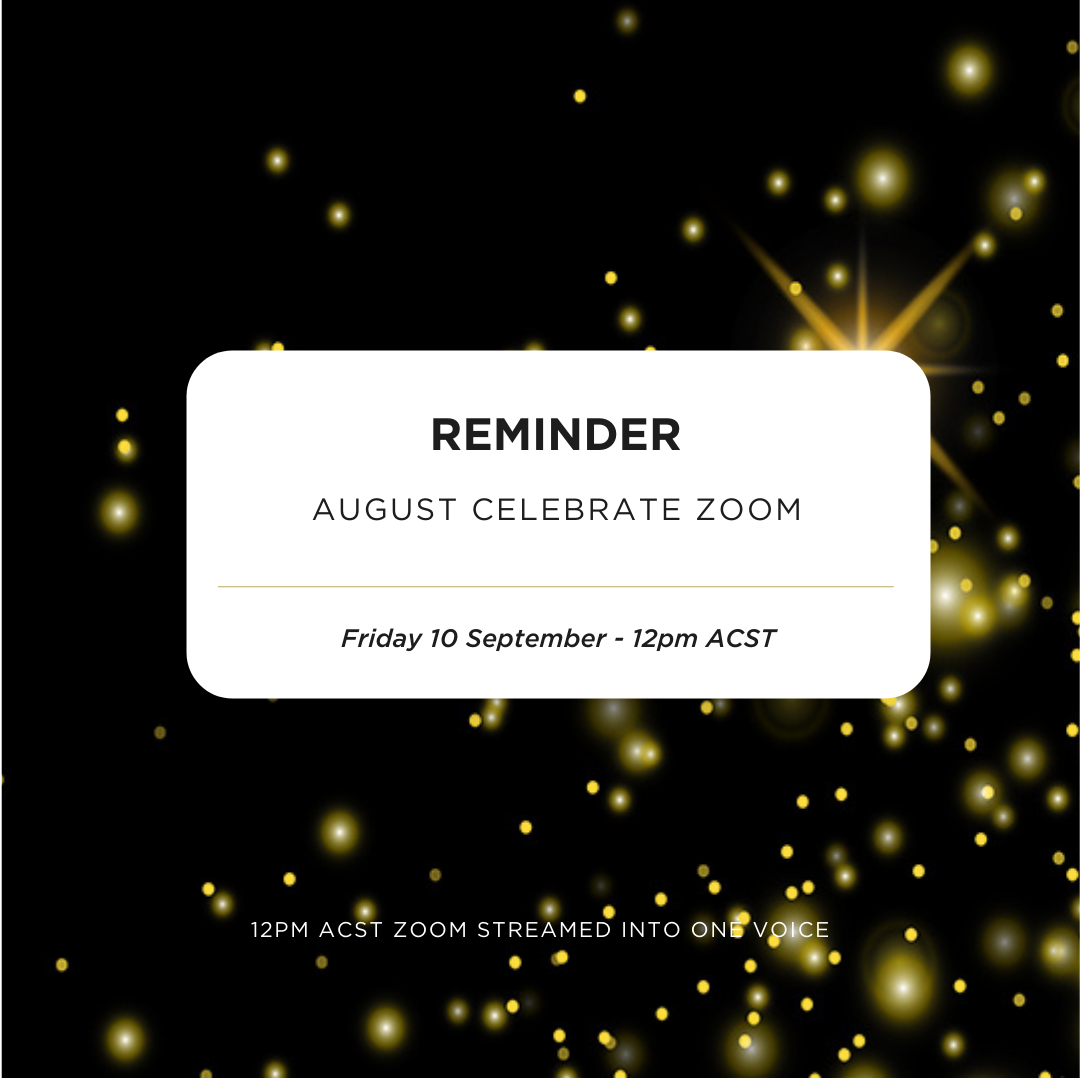 LET'S CELEBRATE AUGUST
Join us next Friday, 10 September, as we celebrate our August Achievers! August blew us out of the water with new Elites and new Platinum Blacks!
We would love everyone to jump on the Zoom and celebrate with our Achievers and your teams next week.
We'll be streaming the Zoom into One Voice LIVE at 12pm Adelaide time.
KNOWLEDGE IS YOUR SUPERPOWER
60 DAY PLACEMENT PROGRAM
Did you know that all Social Marketers have the option to place any of their personally enrolled Social Marketers within their organisation via the Placement Suite in your Back Office?
What's The Placement Suite?
The Placement Suite can be found under My Business and will only show all new personally enrolled Social Marketers, except Japanese Social Marketers, as the Japan market does not have a Placement Program.
Here's how it works:
New Social Marketer's will stay in your Placement Suite for 60 days from their enrolment date.

They will be on your Level 1 in your Placement Structure.

You may move your Social Marketers to another position in your organisation once only. Once they are moved, their placement is permanent, so if down the track that Social Marketer transitions to Customer, they do not revert back into the Enrollers pod.

While new Social Marketers are in your Placement Suite, all qualifications and commissions are paid in the regularly scheduled weekly and monthly bonus periods based on them being on your Level 1.

If your new Social Marketer is not moved to another position in your organisation within 60 days, they will remain on your Level 1, creating a new leg in your Placement organisation.

Work with your new Social Marketers to determine their commitment level before you move them.

Placing someone from your first level to a different location in your team may permanently reduce your commissions and impact your title qualifications.

Be mindful if you place between the 1st – 12th of each month, the change to your structure may affect your previous month's qualifications and commissions. Use care when considering a permanent placement on your team.

We recommend consulting your business partner before making a permanent placement. They should help you make an informed decision as once a Social Marketer is placed, it cannot be reversed.
DON'T FORGET YOUR FAVOURITES
SHIPPING & PRODUCT AVAILABILITY
Learn about out of stock products, estimated date of return and any other key information.
SEPTEMBER KICK OFF
Director of Operations Liz Sutherland hosted our September Kick-Off call today to give you everything you need for the month. Join us for our Celebrate Zoom next Friday, 10 September, where we Celebrate your August achievements.
FOR CUSTOMERS THIS WEEK
Spring has sprung! We'll be talking about all things Live Clean and talking about our promotion on socials. Your Customers received an email today to let them know about the promotion.
FOR CUSTOMERS NEXT WEEK
Next week we'll be talking further about our Live Clean favourite products and how to reduce toxins in your home for a more Live Clean household.
SEPTEMBER
3rd – Kick Off Zoom – 12pm D1 & Above / 3pm into One Voice
10th – Celebrate Zoom 12pm / Streamed into One Voice
All times are ACST
Copyright 2021. All Rights Reserved.

Our mailing addresses are:
Level 1, 200 East Terrace, Adelaide, SA 5000
(08) 8333 6990 – info@modere.com.au

PO Box 91597 Victoria Street West, AUCKLAND 1142
09 828 9015 – info@modere.co.nz