JOURNAL SNEAK PEAK!!
Here's a little sneak peek for you to see what the team has been working on behind the scenes. Making this Journal + Planner has been an absolute pleasure for our team, and they can't wait for you all to see it for yourself. They will help you make the shift all year long. Grab Your Ticket Today to avoid FOMO!
BUY NOW PAY LATER
We want everyone to have the chance to be at our virtual Movers + Shifters event. Did you know you can now pay a deposit for your ticket, and the balance will be taken out of your next commission? How great is that?! BUT this is a limited-time offer, so make sure you get your ticket before 17 August to be able to pay later AND to get your hands on our epic, customised Journal + Planner.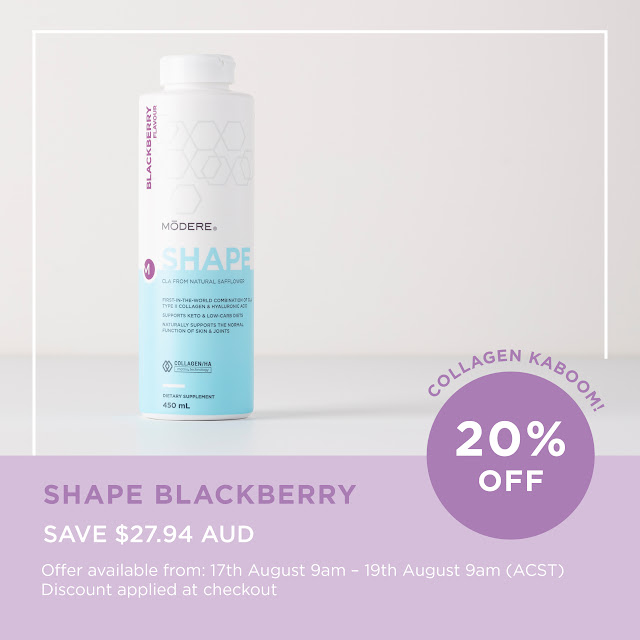 COLLAGEN KABOOM!
We know you all love our Collagen Sciences range, and now you can love it even more with our Collagen Kaboom promotion.
Offer 1: 20% off Liquid BioCell Range and SHAPE Blackberry
Offer 2: FREE SHAPE Chocolate Singles when you purchase any Lean Body System or Inside-Out Beauty System
Offer available: 48-hour sale, 17th – 19th – August – 9am ACST
Check out our One Voice Guide or click the link below to start downloading the assets.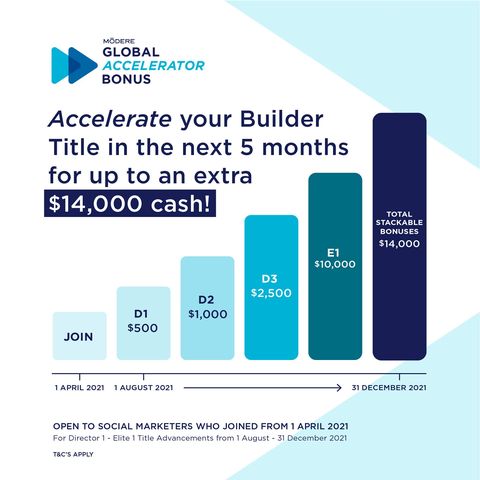 GLOBAL ACCELERATOR BONUS
We know that momentum is the key to success, so to reward new Social Marketer's for accelerating their Modere business, we have launched a unique global opportunity to earn some supercharged cash bonuses when achieving new Builder titles from now until the end of 2021! Head to the Buzz blog at buzz.shiftingretail.com.au to learn more about this EPIC new incentive!
BUSINESS OPPORTUNITY AND INCOME GUIDELINES
We know how much our Social Marketers love Modere, and many of our tribe want to share their enthusiasm and shout it from the rooftops! However, it's essential to be aware of what we can and can't do from a legal standpoint when sharing the business opportunity and rewards with Modere. Head to One Voice to check out Guide 9 to learn how to promote the business opportunity effectively.
CELEBRATING JULY
This week we celebrated all of your remarkable achievements for July! A massive congratulations to our newest Elite 1 Nicole Birtwistle & Lauren Ramien – your dedication and hard work are nothing short of amazing. We are so proud of how much you have achieved. More congrats go to Dipta Lamba & Ankit Khanna and Radhika Sharma, who achieved Platinum Black 1! You are paving the way for your teams and should be incredibly proud of your efforts.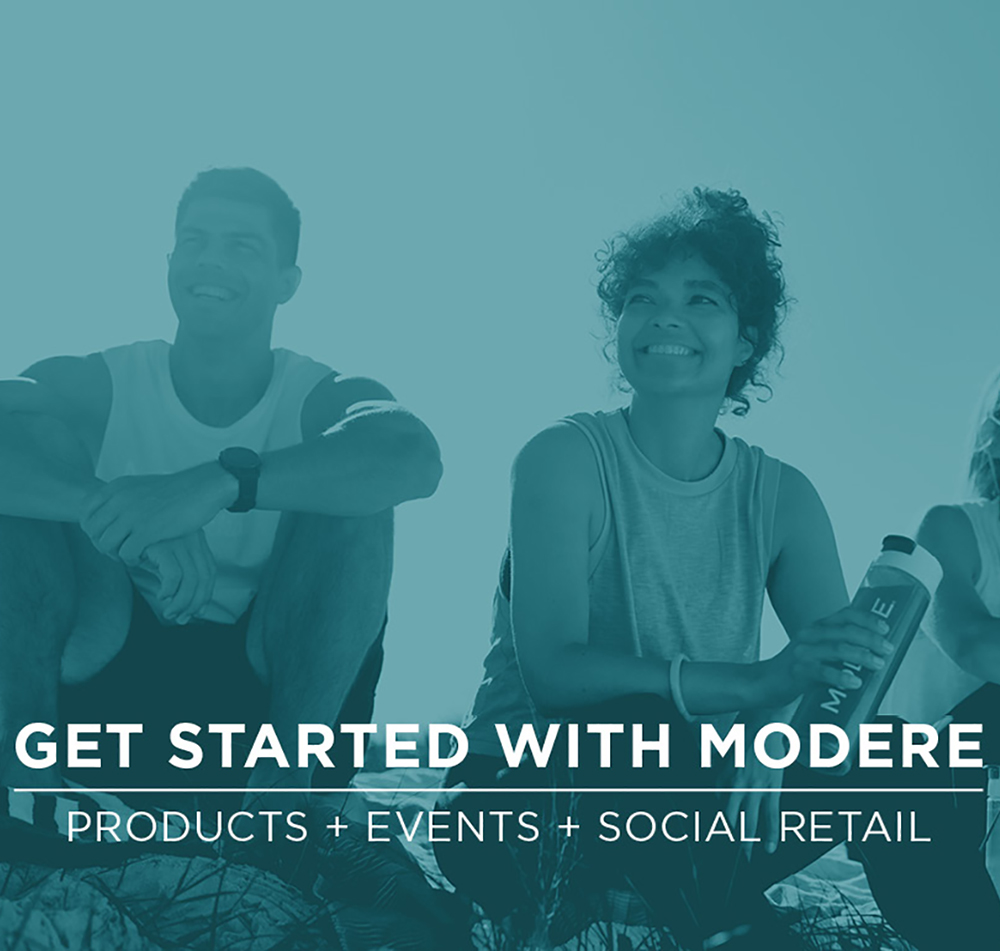 GETTING STARTED
Our Getting Started video series is here! These videos have been created for our new Social Marketers to get them excited about joining our business and the key areas they need to focus on to set themselves up for success.
You can find them in our newly refreshed One Voice Guides, the Back Office, and in the LIFE app so that you can share them with your prospects too!
MORE ESCAPE 2022 ACHIEVERS
A massive congratulations to our new group of Escape Achievers, who will be heading to Queenstown in 2022. To Mann Goyal, Karina & Matt Jolly, Lauren Ramien, Santhiya Vijayakumar & Shiva Shanka – we can't wait to Escape with you. We also want to celebrate our next group of Escape Fast Starters, who achieved 25 Escape bonus credits! AND we announced some more Experience Achievers who have earned a Red Balloon voucher – many of them are so close to Escape qualifying too! Check out the blog below for all the names.
7 DAYS LEFT TO BECOME A NEW MOVER
We were so excited to announce our first New Movers Qualifiers, who achieved a New Mover cash bonus, a Movers + Shifters virtual ticket, and double Escape credits! With just seven days to go, many Social Marketers are very close to becoming New Movers! Make sure you get in touch with your new Social Marketers and help them on their way, so they don't miss out!
KNOWLEDGE IS YOUR SUPERPOWER
HELPING YOUR CUSTOMERS WITH A NEGATIVE PRODUCT EXPERIENCE
We understand that sometimes your Customers may have a negative product experience, so we want to help you out on how you can deal with it. First up, know that if a Customer has an unexpected or untended effect suspected to be caused by a product – or what we call an adverse reaction – it doesn't always mean there is something wrong with the product.
However, we would recommend that you let your Customer know to stop using the product and any other Modere products that may be contributing to the reaction. Encourage them to contact us too as we take the health and welfare of our Customers extremely seriously and have a specialist company working with us to handle any adverse reactions and how best to care for the Customer.
We then need the Customer to return the products to us, and we will reimburse them, and the order will be credited, including the points.
DON'T FORGET YOUR FAVOURITES
SHIPPING & PRODUCT AVAILABILITY
Learn about out of stock products, estimated date of return and any other key information.
CELEBRATE ZOOM
Congratulations to everyone who joined us on our August Celebrate Zoom. We can't wait to see where you go next! If you missed the LIVE, make sure you check out the recording!
FOR CUSTOMERS THIS WEEK
We're continuing on our collagen journey in the lead-up to the promotion. What is collagen? We'll give Customers a quick rundown on our hero ingredient!
FOR CUSTOMERS NEXT WEEK
Next week is all about our Collagen Kaboom! Promotion. We'll talk through which Liquid BioCell is right for you and the critical components of our Collagen/HA Matrix. Your Customers will also get an email to kick start the promotion.
AUGUST
17th – 19th – Collagen KABOOM Promotion!
28th – MOVERS + SHIFTERS
All times are ACST
Copyright 2021. All Rights Reserved.

Our mailing addresses are:
Level 1, 200 East Terrace, Adelaide, SA 5000
(08) 8333 6990 – info@modere.com.au

PO Box 91597 Victoria Street West, AUCKLAND 1142
09 828 9015 – info@modere.co.nz