DOUBLE SHARE THE LOVE
We know how much you love Sharing the Love with your Customers, that's why for the month of July we are DOUBLING the offer from Give $10, Get $10 to Give $20, Get $20! Keep an eye out for your digital Share The Love card that you can add your referral code to OR gift to a Customer so both of you can share with someone new. PLUS when your Customer shares it they get $20 back too!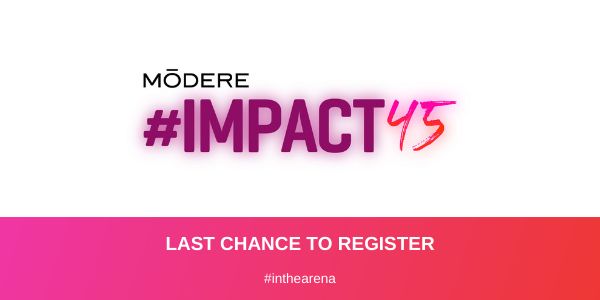 WE HOPE YOU SMASH JULY
Our Platinum Blacks who qualified in June received a smashing gift from us this week, complete with personalised QR Code cookies! Check out our socials to see the pics of these epic boxes all to help them influence and promote Share the Love with their Customers and someone new!
NEW MOVERS
Hey you, new Social Marketer? Want to take your business to the next level right now and earn extra cash bonuses? PLUS meet our Live Clean Tribe at our Movers + Shifters event in August? Well, for the next 50 days any new Australasian Social Marketers who join from 1 May until 20 August 2021 can achieve all of that and more when they title advance between now and 20 August to either Silver – Senior Consultant OR Gold – Team Leader.
Check out One Voice for all the details.
CELEBRATE ZOOM
June was a BIG month and we can't wait to celebrate some EPIC achievements – and when we say EPIC we mean it. Our first ever Platinum Black 3 anyone?!
Make sure you tune in to our Zoom on July 14 to celebrate everyone in a BIG way with the Modere team!
VIRTUAL BUSINESS ASSISTANT
The wait is finally over for our new Virtual Business Assistant! Mira will be launched on 21 July along with our new Compensation Plan Training videos and Getting Started 2.0. These business assets will provide you with the knowledge you need to grow your business! Join the team on 21 July for a Mash Up showcasing these assets.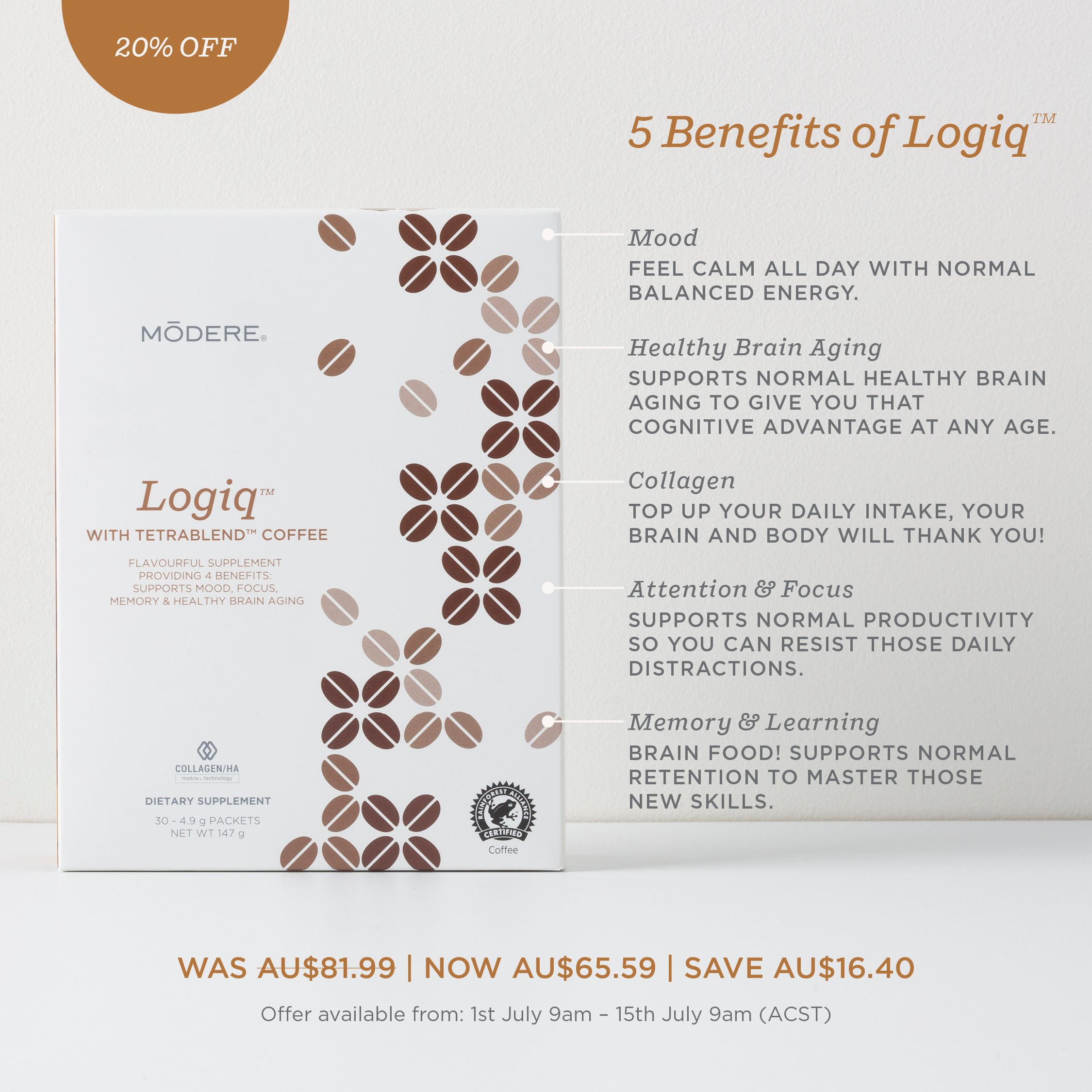 BRAIN FOOD PROMOTION
Kicking off July we have our Brain Food promotion which will give you 20% off Logiq! This promotions started 9am ACST 1 July until – 15th July 9am. Check out One Voice for the seeding assets and social media tiles.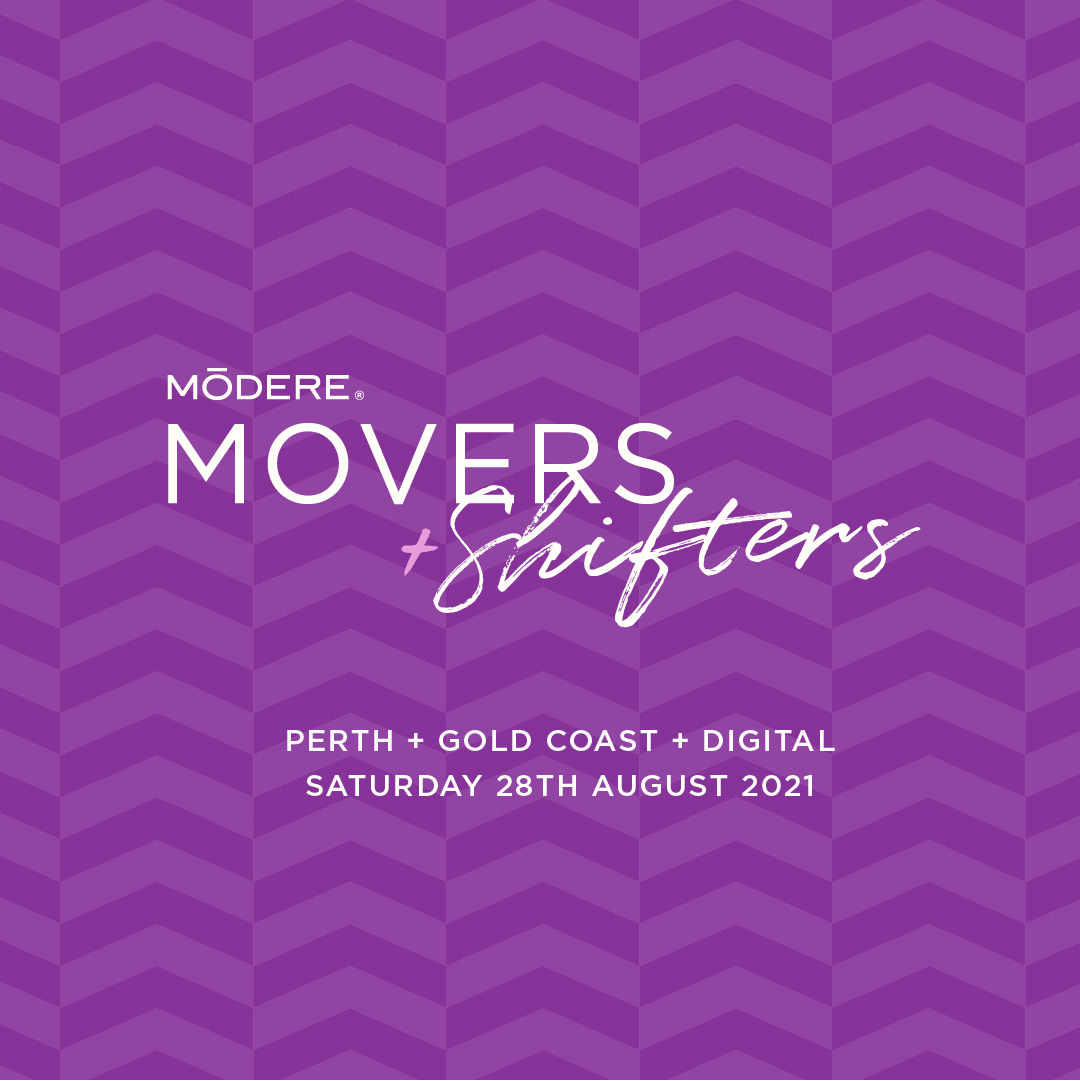 MOVERS & SHIFTERS
With the changes in the current climate we are aware there are a few concerns with our Movers + Shifters event. To ease any concerns you may have right now, we wanted to make it clear that in the off chance the event is cancelled, we will offer a refund. We cannot wait to see you all at our Movers + Shifters event – the first time we'll be all together in over a year. Tickets are still available, so get yours now!
KNOWLEDGE IS YOUR SUPERPOWER
SOCIAL MARKETER CANCELLATIONS
If a Social Marketer in your team would like to transition their account to Customer OR cancel their Social Marketer account, we need that request in writing direct from the email registered on that Social Marketer's Modere account.
In most cases, an email written request is all we require, but if the account rank is at a specific level we require a form to be completed, the business team will get in touch and send them the form they need. Generally these will be completed within 2 business days of being received except when Volumes are being finalised for the month. At these times, the team must wait until all end of month processes have been completed, but once their request has been actioned, the Social Marketer will be advised.
DON'T FORGET YOUR FAVOURITES
SHIPPING & PRODUCT AVAILABILITY
Learn about out of stock products, estimated date of return and any other key information.
JULY KICK OFF
Are you ready to smash July?! The team were back for our July Kick Off to set you up for success this month. Check out the recording in One Voice!
FOR CUSTOMERS THIS WEEK
This week was the final week of our Wellness Warriors month. We counted down the end of the month by celebrating women and taking care of ourselves – we hope you did too. We also kick started our Double Share The Love campaign by sending Customers a text and EDM with their referral codes. An act of kindness makes all the difference.
FOR CUSTOMERS NEXT WEEK
Our social focus is Logiq – the ultimate brain food and of course our Share The Love campaign and acts of kindness.
JULY
14th – Celebrate Zoom streamed into One Voice – 12pm
21st – Business Takeover Mash Up into One Voice – 3pm
All times are ACST
AUGUST
6th- Kick Off Zoom 12pm D1 and Above Zoom; 3pm One Voice stream
12th- Celebrate Zoom streamed into One Voice – 12pm
All times are ACST
Copyright 2021. All Rights Reserved.

Our mailing addresses are:
Level 1, 200 East Terrace, Adelaide, SA 5000
(08) 8333 6990 – info@modere.com.au

PO Box 91597 Victoria Street West, AUCKLAND 1142
09 828 9015 – info@modere.co.nz